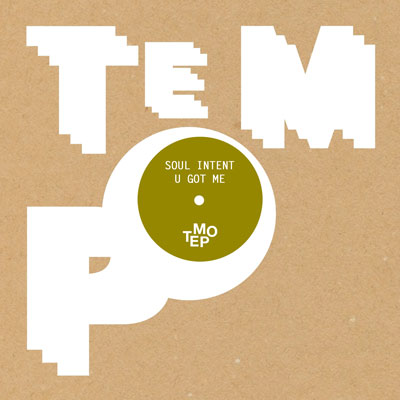 Releaseinfo
Artist: Soul Intent
Title: U Got Me
Label: Tempo Records
Catnumber: Tempo1213
EAN/Barcode: 8718723000505
Releasedate vinyl: 03-12-2018
Releasedate digital: 23-12-2018
Mastering: Stuart Hawkes @ Metropolis Mastering
Distributed by: Clone Distribution
Formats: 140 gramm 12″ Clear Vinyl (including poster & download code voucher) & Digital & Streaming.
Releaseinfotext:
This highly prolific UK Drum and Bass producer returns with his second Tempo Records release. This work sees Alex' Judd rhythmic tweaks and overlays of texture with intricate melodies, heavy dub basslines giving the tracks a live & energetic feel. He draws out each track with his own distinctive craftsmanship and still giving them space to breathe. "U Got me" might be his best work to date but that's just our opinion. "No Hype" on the flip side says it all; music shouldn't be a hype but this release surely creates a huge buzz with all the dj's worldwide.
This release comes as a limited 140g crystal clear vinyl pressing with full artwork sleeve + white glossy inner sleeve, including a mp3 download voucher + a free poster/inlay and all tracks mastered by Stuart Hawkes of Metropolis Mastering London.
Tracklisting:
A1. U Got Me

A2. Loved Up

AA1. No Hype

AA2. Feel Good

Listen & Share:

12″ Including Inlay/Insert: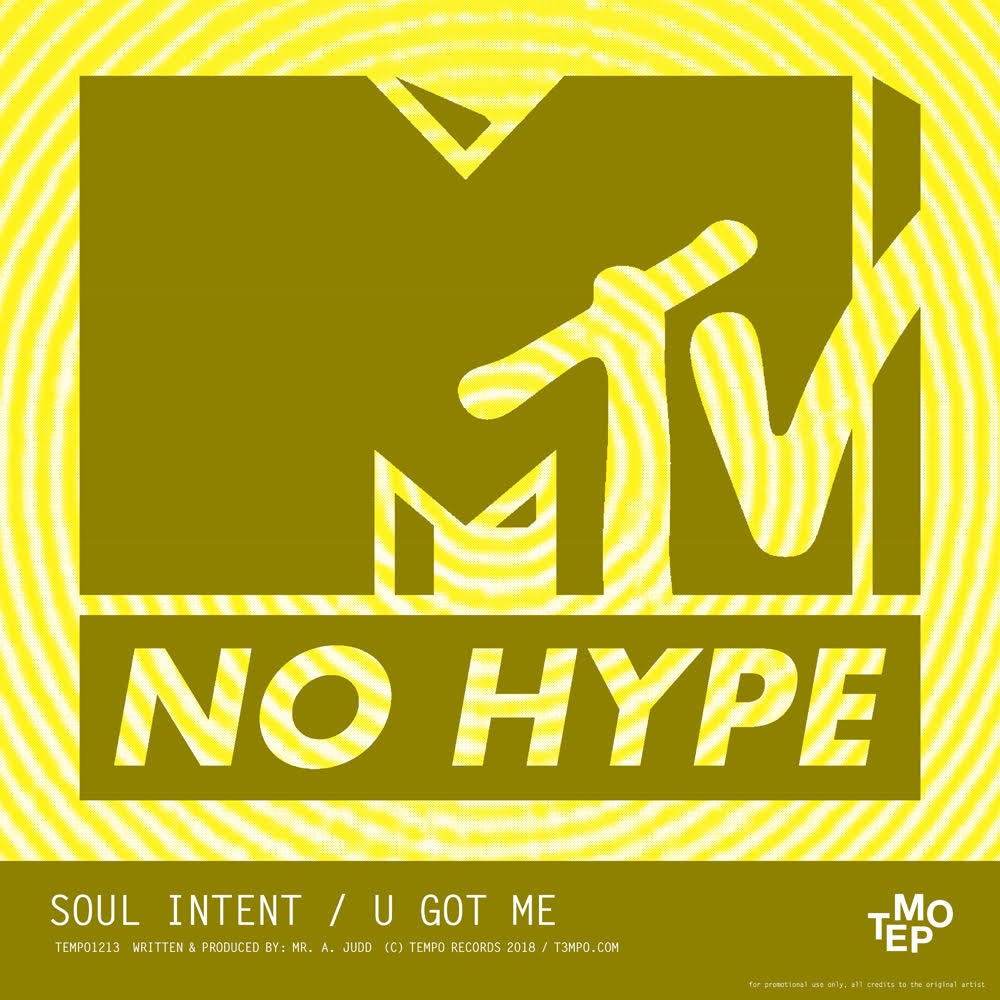 Early DJ Support & Feedback
More coming Soon!
LTJ Bukem "Thanks for sending"
Laurent Garnier (It Is What It Is, France) "This 1 is excellent …. Thanks a lot Frodo, hope all is great for you…. L".
Grooverider "Good"
Ray Keith (Origin FM / Dread Recordings) "Will support Club and Radio"
Icicle "thanks, i'll support No Hype on Rinse FM"
DJ Flight "Nice release, U Got Me & Loved Up are probably my picks on first listen. Will play the former this weekend."
A-Sides "No Hype", thanks!"
Doc Scott "Thank you"
Drumsound & Bassline Smith "Nice one"
Gremlinz "Dope"
Hyroglifics (aka The Executioner) "nice ep!"
Villem "Hype hype hype"
Lynx "yesssss not a media hype!"
Chromatic "Nice EP, big up Alex!"
DJ Tendai (Swerve) "Loved up is sublime"
DJ Clarky "Great tracks on this"
DJ Chef (Ministry of Sound) "Big ups full support"
DJ Tendai (Swerve) "Loved Up is sublime"
DJ Kalm "Great release Thanks!"
6Blocc "love the "U Got Me" track"
Earl Grey "U Got Me is the one, badness."
Arkaik "Will be supporting 'No Hype' thanks"
Bulletproof Tiger (NYC, USA) "Always a pleasure to see Tempo in my inbox. Biggups y'all"
DJ Ros (Addiction FM + Label, Poland)"!"
…
Radio & Podcast
More coming Soon!
Icicle (Rinse FM) "thanks, i'll support No Hype on Rinse FM this thursday 20-09-2018"
DJ Chef (Ministry of Sound) "Big ups full support"
OneDek (Origin Radio UK) "AWESOME!!!!!"
Andre (Soulsurfer – Bassdrive) "now this is a strong release… I agree that this is Alex greatest to date. U GOT ME, LOVED UP and FEEL GOOD are immediate favorites. support in club and radio!"
Benjamin (The Dance Mission DnB Show – Kiss FM Australia) "Cool music"
Overfiend (Bassdrive) "Superb!"
Stunnah (Bassdrive) "BIG release!!"
Naked Beatz Radio: Naked Beatz Tempo1213
Chris Muniz (Insomniac / Bassrush) "Mashing it up proper!"
J Swif (DNB HQ Podcast) "Dope release duded, 'FEEL GOOD' is the one!"
Stanislav (Zima – Czech Radio 1) "Gonna play "No Hype" today… Cheers. Stanislav"
Matze (Urban Wildlife / Syncopix Records) "5/5 The rework of Sweet Sensation is killer. The crowed loved it. Cool arrangement and use of the vocals. Feel Good with it´s long bassline is also a most functional dance floor banger. Thanks for this one!"
Jose (Nas Radio Show – Brazil) "Awesome crazy material right here"
Simon (See You next Life Podcast & Night) "Soul Intent fan here so it's all good. Cheers!"
Francesco (Delta9 Recordings / Podcast) "Interesting and diverse album! All are great, fav are Loved Up and No Hype"
Benjamin (The Dance Mission DnB Show – Kiss FM, Australia) "Cool music"
…
Reviews Blogs & Magazines :
More coming Soon!
Aliina (Jungledrumandbass) "Big up !!
Headliner Mag, DE
Textura
In Reach Mag, choice cuts
Julian (Mixmag Germany DNB Reviews) "I really enjoy "Loved Up".
Matthew (One Hour One DJ) "Great tunes. Particularly feeling the two 2 sides, Loved Up and Feel Good. Lovely gritty rollers."
Rohan G. (DJ Mag Spain) "pow!"
…
Interviews & Premieres & Mixes:
More coming Soon!

…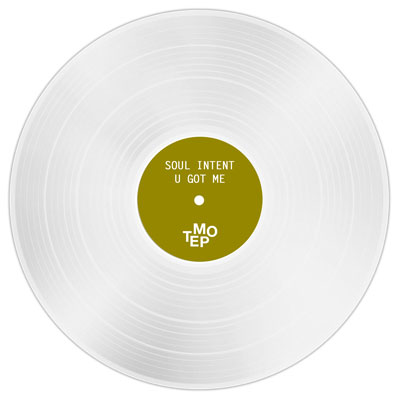 Buy Vinyl (expected releasedate: 03-12-2018)
Tempo Records Shop NL | Clone NL | All City Records Dublin Ireland | Amoeba USA | Bleep UK | Boomkat UK | Bounce Audio AUS | Chez Emile FR | Decks DE | Deejay DE | Discogs Worldwide | Distortion NL | Doctor Vinyl BE | Eastern Block Records UK | Fenders DE | Grind Records, JPN | Hardwax DE | HHV DE | Idle Hands Records UK | Inbound Records AUS | Intense Records UK | Jet Set JP | Juno Records UK | Naminohana Records JP | Play De Record CAN | Redeye UK | Roughtrade UK | Sisterray UK | Technique JP | Triple Vision NL | Underground Gallery JP | Unearthed Sounds UK | …
Buy Digital (expected releasedate: 23-12-2018)
…
Stream
All content copywrite control Tempo Records 2018