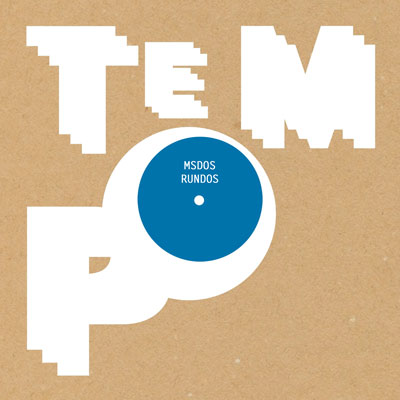 Releaseinfo
Artist: mSdoS
Title: RunDos
Label: Tempo Records
Catnumber: Tempo1212
EAN/Barcode: 8718723000499
Releasedate vinyl: 03-12-2018
Releasedate digital: 23-12-2018
Mastering: Stuart Hawkes @ Metropolis Mastering
Distributed by: Clone Distribution
Formats: 140 gramm 12″ Clear Vinyl (including poster & download code voucher) & Digital & Streaming.
Releaseinfotext:
This is the debut release of Greek prolific Drum & Bass artist mSdoS on Tempo Records. Four diverse & energetic tracks of the highest quality covering all styles of the Drum & Bass / Jungle spectre. On A1 'RunDos' we have a nice rolling production with the famous Predator movie sample: "She says the Jungle, just came alive and took him". With "Night Ride" on A2 mSdoS delivers a dreamy moody low pas Amen roller. On the flip side AA1 we have "The Duke" that's all about a simple steppy break combined with acid bleeps. The finishing touch comes on the AA2 track called "Tanaka" that uses a sample from James Bond's "You Only Live Twice", this beautiful liquid roller delivers the funk.
This release comes as a limited 140g crystal clear vinyl pressing with full artwork sleeve + white glossy inner sleeve, including a mp3 download voucher + a free poster/inlay and all tracks mastered by Stuart Hawkes of Metropolis Mastering London.
12″ Including Inlay/Insert!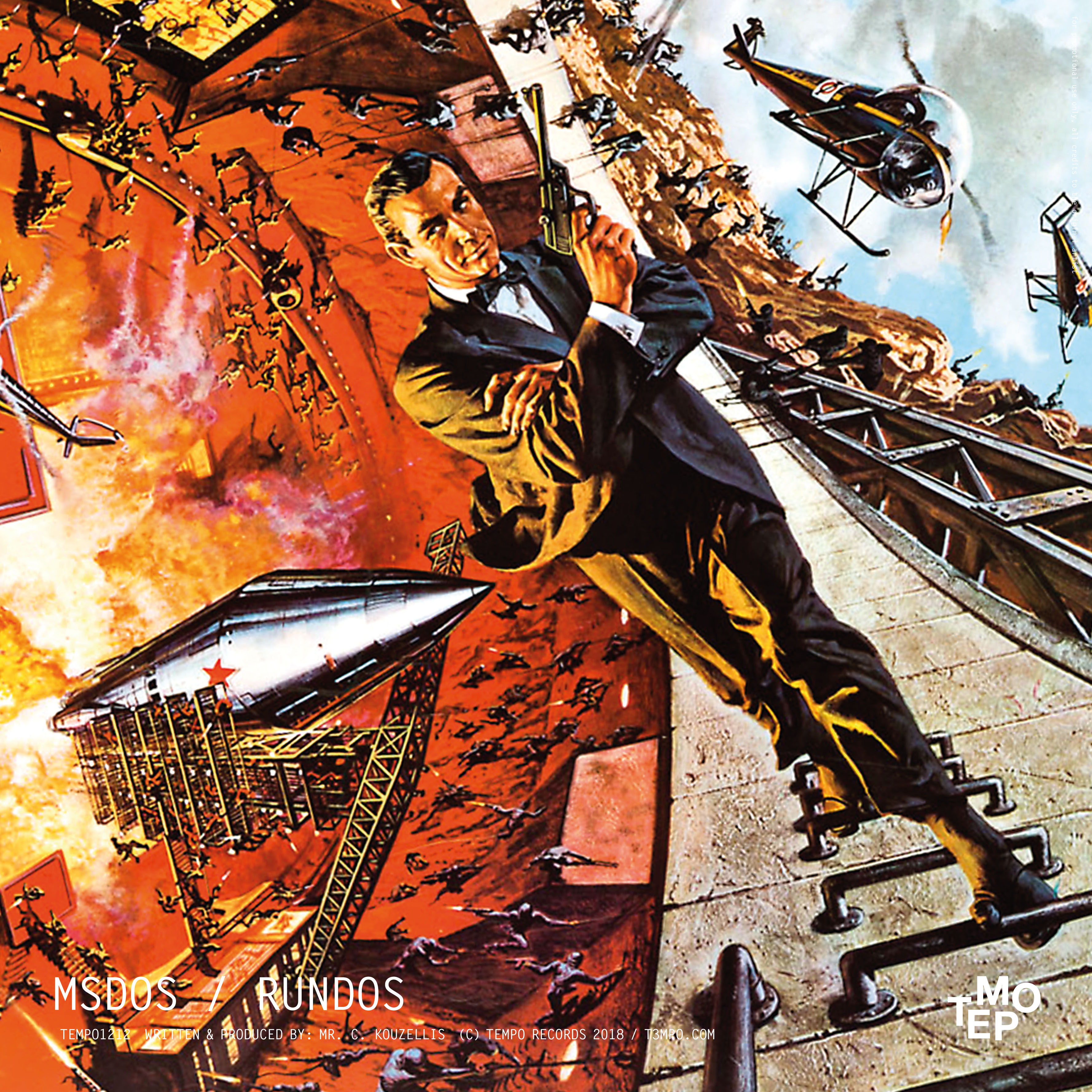 Tracklisting:
A1. RunDos

A2. Night Ride

AA1. The Duke

AA2. Tanaka

Listen & Share:

Early DJ Support & Feedback
More coming Soon!
Laurent Garnier (It Is What It Is, France) "This 1 is excellent …. Thanks a lot Frodo, hope all is great for you…. L".
Doc Scott "Thank you"
Grooverider "ok"
LTJ Bukem "Thanks for sending"
Ray Keith (Origin FM / Dread Recordings) "Will support Club and Radio"
Gremlinz "Nice stuff!"
Drumsound & Bassline Smith "Nice one"
DJ Clarky "Nice tracks on this"
DJ Chef (Ministry of sound) "Nice 1"
Physics ""Thank you!"
Bulletproof Tiger (NYC, USA) "Real pleased to see MSDOS here. Digging the bpm on The Duke, all tunes are great. Gonna get a lot of airtime on DNBRadio, biggups!"
…
Radio & Podcast
More coming Soon!
Chris Muniz (Insomniac / Bassrush) "Like a blast from the past or a future still to come"
Overfiend (Bassdrive) "Super!!"
Stunnah (Bassdrive) "BIG release!!"
J Swif, J Swif DNB HQ Podcast "Great release dudes!"
Thomas (Pulse FM) "Run Dos and The Duke will get our support "
Harper Czworka Polskie Radio (Funkadelia / Basstion) "Nice new release from Tempo Records. "RUnDos" and "Tanaka" are my favourite cuts"
RBRT (Kane FM) "Wicked tunes. Good to hear some new music on Tempo."
Matthew (One Hour One DJ) "Love it. Great tunes, perfect balance of chilled and gnarled."
Simon (See You next Life Podcast & Night) "Loving the movie strings on Mr Tanaka. Cheers!"
Parallel Motion aka Mark Cossey (Dnbradio / Universal Drumz) "Feeling the mSdos beats!!! Thank you"
DJ Ransome (In The Mix, DNBRadio) "Lovely vibes! Supporting"
Naked Beatz Radio: Naked Beatz Tempo1212
…
Reviews Blogs & Magazines :
More coming soon!
Naked Beatz)
Chris (DNB Universe)
Textura
In Reach Mag, choice cuts
Rohan G. (DJ Mag, Spain) "big upz msdos!!"
Julian, Mixmag Germany DNB Reviews "Night Ride is cool."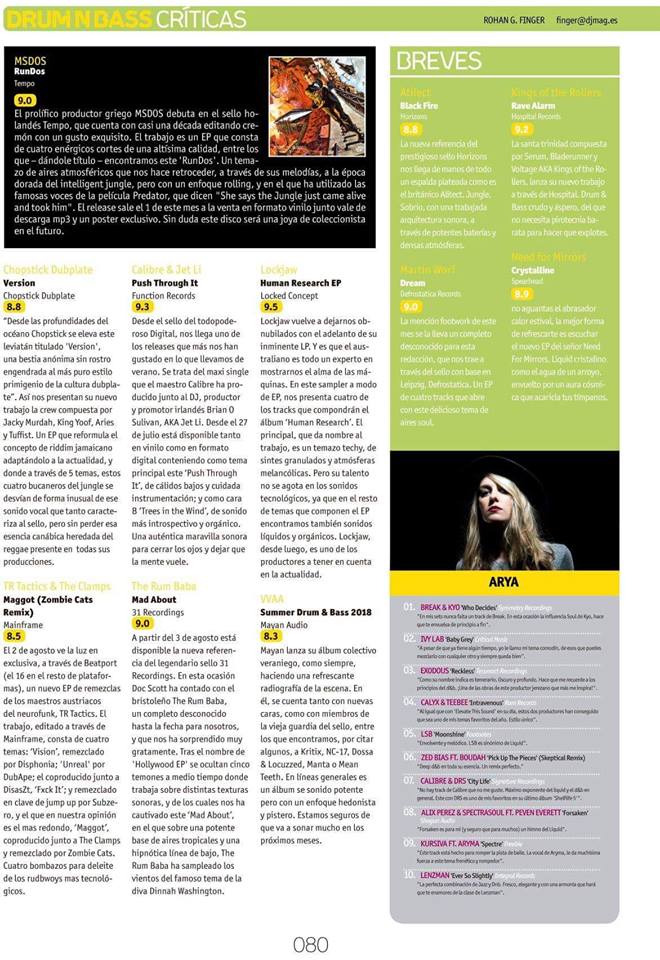 Premieres & Mixes:
Coming Soon!
…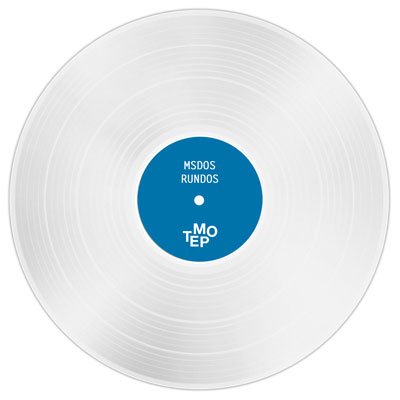 Buy Vinyl (expected releasedate: 03-12-2018)
Tempo Records Shop NL | Clone NL | All City Records Dublin Ireland | Amoeba USA | Bleep UK | Boomkat UK | Bounce Audio AUS | Chez Emile FR | Decks DE | Deejay DE | Discogs Worldwide | Distortion NL | Doctor Vinyl BE | Eastern Block Records UK | Fenders DE | Grind Records, JPN | Hardwax DE | HHV DE | Idle Hands Records UK | Inbound Records AUS | Intense Records UK | Jet Set JP | Juno Records UK | Naminohana Records JP | Play De Record CAN | Redeye UK | Roughtrade UK | Sisterray UK | Technique JP | Triple Vision NL | Underground Gallery JP | Unearthed Sounds UK | …
Buy Digital (expected releasedate: 23-12-2018)
…
Stream
All content copywrite control Tempo Records 2018