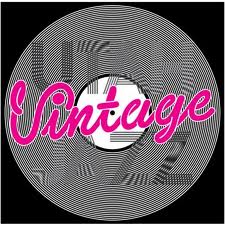 Samen met drum & bass-veteraan Fabio, komt Utah Jazz zaterdag 10 december naar Tempo + in Waterfront Rotterdam voor een potje onvervalste 'liquid funk'. Wij belden vast met de Britse dj/ producer om te horen waar hij zich momenteel zoal mee bezighoudt.
De term 'intelligent drum & bass' roept nog altijd nostalgie op. Het is onlosmakelijk verbonden met LTJ Bukem (tot grote irritatie van de man zelf) en beleefde haar hoogtepunt rond de eeuwwisseling. Dat was precies het moment waarop Utah Jazz, a.k.a. Luke Wilson, zijn eerste stappen in de drum & bass-scene zette. Anno 2011 is hij de voortrekker van een nieuwe generatie artiesten, die het muzikale geweten van de drum & bass-scene vormen.
Als je terugkijkt op de laatste tien jaar, wat zijn dan de grootste veranderingen in de drum & bass-scene?
Utah Jazz: "Technologie heeft een nieuwe wereld geopend. Het is tegenwoordig heel makkelijk om op een laagdrempelige manier kwalitatieve muziek te produceren. Ook is het belangrijk geworden om je meer als producer dan als dj te profileren. Breng je veel producties uit dan wordt je vaker geboekt. Het 'dj vak' is daardoor uitgehold."
Wat zou je anders doen als je alles over zou kunnen doen?
Utah Jazz: "Ik denk dat ik precies dezelfde fouten zou maken. Het leven is een leerproces en door fouten te maken groei je als mens. Maar als ik het toch over zou 'Door fouten te maken groei je als mens'.kunnen doen, zou ik meer tijd steken in het onder de knie te krijgen van software voor producers in plaats van het zoeken naar de juiste samples, dj-en en promotie."
Onlangs heb je je eigen label Vintage opgericht. Waar staat het muzikaal voor en wat zijn de plannen?
Utah Jazz: "Een eigen label was een logische stap voor me. Het wordt steeds minder interessant muziek uit te brengen via labels, omdat er tegenwoordig zo weinig verkocht wordt. Je kunt het dan beter zelf gaan doen, zodat je de omloopsnelheid van je muziek kunt verhogen en helemaal je eigen koers kunt varen. Het vraagt wel enige daadkracht, want je moet natuurlijk ook alles zelf regelen. Ik ben nu druk bezig met mijn derde album, dat volgend jaar uit zal komen."
Het wordt ook steeds belangrijker om je als muzikant of label online te profileren. Hoe pak jij dat aan?
Utah Jazz: "Ik ben niet erg actief op social media en zou misschien meer aandacht moeten besteden aan bijvoorbeeld Facebook of Twitter. Maar ik heb er op dit moment te weinig tijd voor en mijn prioriteiten liggen daar nog niet voldoende. Ik ben ervan overtuigd dat ik met mijn muziek veel mensen bereik. Social media is daarbij slechts één van de beschikbare kanalen."
Fabio en Utah Jazz samen op Tempo + in Waterfront op 10 december. Jazz en soul vormen de basis van je muziek. Waar haal jij je inspiratie vandaan?
Utah Jazz: "Ik steek veel tijd in het zoeken naar de juiste samples. En dat betekent uren door oude jazz- en soulplaten bladeren, totdat je die ene sample hebt gevonden. Ik probeer mezelf altijd te vernieuwen. Samples zijn een rode draad daarin."
Zaterdag treed je samen met Fabio op in Rotterdam. Wat is zijn invloed geweest op de drum & bass-scene?
Utah Jazz: "Fabio is een pionier. Hij heeft veel kennis van muziek en is degene die de muzikale kant van drum & bass op de kaart heeft gezet. Ik heb heel veel van hem geleerd en hij heeft me gemotiveerd mijn hart te volgen."
Zaterdag 10 december is Waterfront Rotterdam tijdens Tempo+ het toneel van het beste wat liquid drum & bass te bieden heeft. Naast Britse top-dj's Fabio en Utah Jazz, wordt Nederland vertegenwoordigd door PRPLX, A-Flex en Kapital. Meer info over deze avond vind je hier .
Kind Words By: Aart Gaasbeek.
Bron