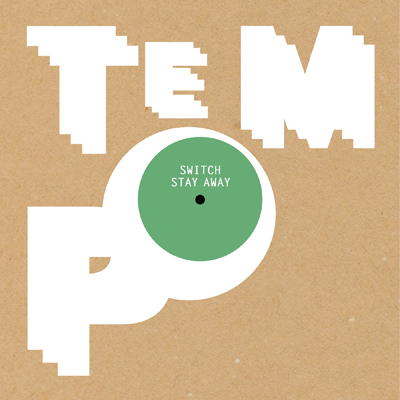 Release Info:
Artist: Switch
Title: Stay Away
Label: Tempo Records
Catnumber: Tempo1202
EAN: 8718723005128
Releaseinfotext:
Dutch producer Switch produced tracks together with Lenzman, Icicle for labels such as Soul:R, Shogun Audio and CIA Records. These three tracks give a fine example of Switch's production skills. Limited 140 gramms clear sealed vinyl pressing comes with full artwork sleeve (+ high quality disco innersleeve) and including a mp3 download code for all three tracks. All tracks mastered by Stuart Hawkes, Metropolis London. Highly recommended.
Mastering: Stuart Hawkes @ Metropolis Mastering
Format & Releasedates: Vinyl (releasedate: 04-06-2013) & Digital (releasedate: 24-06-2013)
Tracklisting & Soundclips:
A. Stay Away

AA1. Alright

AA2. If I Don't Know

Share:

Support:
Friction, Doc Scott, Jumping Jack Frost, London Elektricity, Rido, Lenzman, Beta 2, dj Flight, Blu Mar Ten, Utah Jazz, Eveson, Nymfo, June Miller, Voyager, The Insiders, Mat Alignment, Fusion and many more…
Feedback: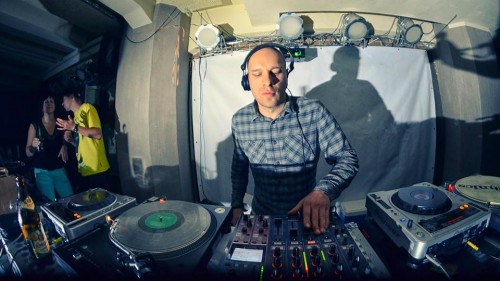 – Phil Tangent (Soul:R / Commercial Suicide) "Thanks a lot. Had a little mix with them earlier (see above picture). Some nice stuff on there. Loving the clear vinyl as well".
– Friction (BBC Radio 1, Shogun Audio) "i'll play "If I Don't know" on my weekly BBC Radio1 show".

– Doc Scott (31 Records) "Thank you!".
– El Hornet / Pendulum "Very Polite".
– Lenzman (Metalheadz) ""Nice EP. Will be playing "If I Don't Know"…".
– Jumping Jack Frost (V Records) "Nice one just in time for the lovely weather".
– Rido (Metalheadz) "Thanks for the tunes! Nice music:) I like the best the track "If I dont know".
Thats a nice moody roller. Happy to see some more music inside the tracks. The other two are ok. I like the filtered old house kinda stabs and the mood two". So good luck with the release and keep it moving! I ll give it a go during my set".
– The Insiders (Intrigue Music) "Nice EP mate will def bust it in sets"
– Beta 2 "cheers for sending these…defo into em".
– DLR; "i am instantly into the vibes, nice to hear some real liquid dnb for once, big up".
– DJ Flight (Play:Musik, Rinse fm) "I'll support".
– Voyager (Pete Parson) "I like the Switch releases".
– Nymfo (Commercial Suicide) "Vet".
– Utah Jazz (V Recordings, Vintage Records) "Thanks for this.. The Switch tracks are sounding nice".
– Tokyo Prose (Samurai Music) "Hey man looks good".
– June Miller (Ram Records) "thanks for sending, "If I Don't know" sounds "lekker", true typical Switch style, we'll support".
– Pennygiles (Goodlooking records) "Great release".
– Hyroglifics; "Thanks for this, loving these. The Switch tunes are pure soulful vibes! I'm playing in Brighton with SPY so will give them a spin".
– Mercy (Samurai Records) "Really enjoyed those new Switch bits. Ever since his release on Shogun with Icicle I've been keeping and eye on this guy and he hasn't let me down. Really enjoyed "If I Don't Know" and "Stay Away". Both were very reminiscent of Calibre with Switch's own cheeky twist. Awesome basslines and keys throughout and I liked how he dropped the atmosphere out for the rollout!".
– Resound; "Thanks. I am really diggin the vibes on these. All tracks are nice but I am especially liking "If I Don't Know".
Interviews & Review
Kmag Interview
Switch Top 9
01 Calibre | Think On (featured on the Spill album) | Signature Records
02 Nu:Logic | What I've Always Waited For | Hospital Records
03 Alix Perez & Sabre | The End Of Us Ft Sam Wills (featured on the Chroma Album) | Shogun Audio
04 Lenzman | Broken Dreams (Makoto Remix) | Metalheadz
05 DJ Marky & S.P.Y. | Yellow Shoes (Calibre Remix) | Innerground Records
06 LSB | The Hurting | Spearhead Records
07 Calibre | Paragov (featured on the Spill album) | Signature Recordings
08 Lenzman & Switch | Ice Cold Soul (VIP) | C.I.A. Records
09 Bcee | Make You Mine | Spearhead Records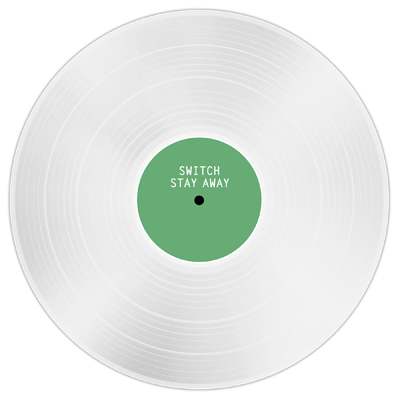 Buy Vinyl
Tempo NL | Clone NL | Amoeba USA | BM Soho UK | Chemical Records UK | Decks DE | Deejay DE | Discogs Worldwide | Distortion NL | Doctor Vinyl Brussels BE | Echt DE | Fenders DE | HHV DE | Juno UK | Phonica UK | Redeye UK | Triple Vision NL | …
Coming soon at:
Roughtrade UK | Sisterray UK | Technique JP | Underground Gallery JP | …
Buy Digital
…
Stream
All content copywrite control Tempo Records 2012