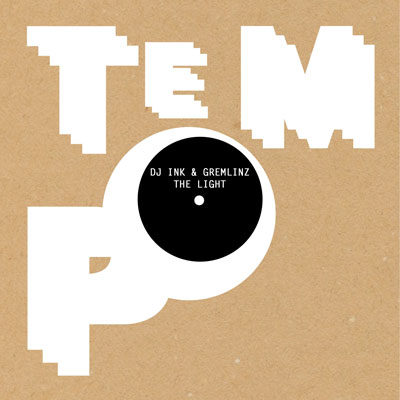 Releaseinfo
Artist: Ink & Gremlinz
Title: The Light
Label: Tempo Records
Catnumber: Tempo1209
EAN/Barcode: 8718723071178
Releasedate vinyl: Monday 05-09-2016
Releasedate digital: Monday 17-10-2016
Mastering: Stuart Hawkes @ Metropolis Mastering
Distributed by: Clone Distribution
Formats: 140 gramm 12″ Clear Vinyl (including poster & download code voucher) & Digital & Streaming.
Releaseinfotext:
Tempo Records is proud to release three brand new tracks by Ink & Gremlinz. Sinister & Raw Drum & Bass.
This release comes as a limited 140g clear vinyl pressing with full artwork sleeve + white glossy inner sleeve, including a mp3 download voucher + a free poster/inlay and all tracks mastered by Stuart Hawkes of Metropolis Mastering London. When buying this from T3MPO.com you get a free Tempo logo sticker (untill stock lasts).
12″ Including Inlay/Insert: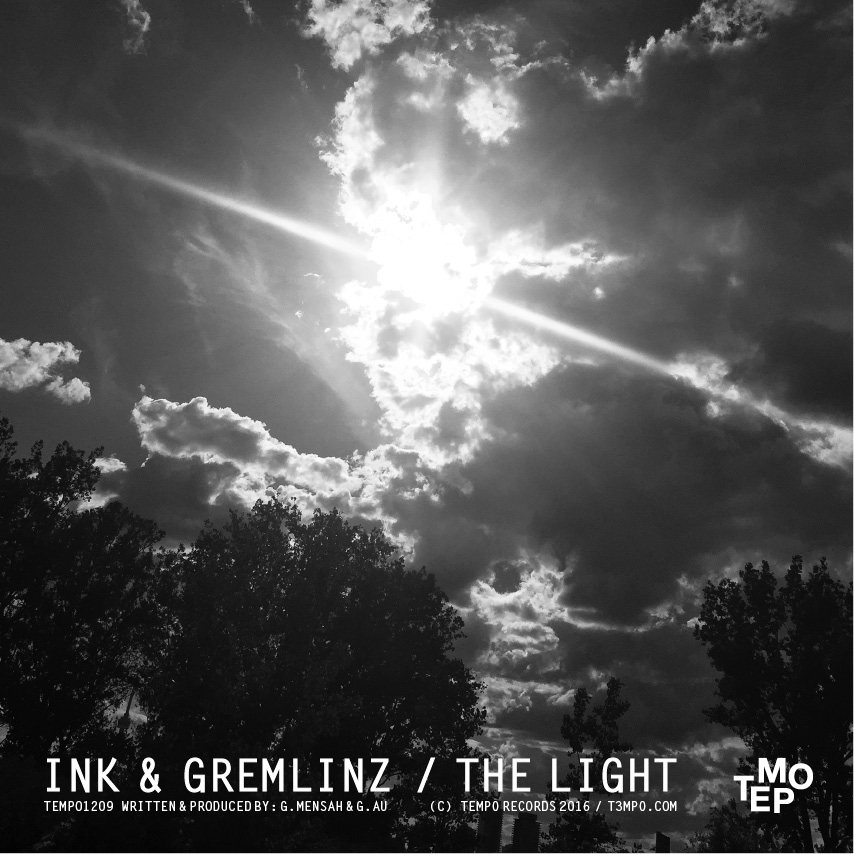 Tracklisting:
A. The Light

AA1. Triton (ft. Ahmad)

AA2. Dark Age

Listen & Share
DJ Support & Feedback
Grooverider (Prototype) "Cheers, appreciated"
London Elektricity (Hospital Rec) "featured in Hospital podcast"!
Krust (Full Cycle) "Tearin"
Doc Scott (31 Records) "Thank you"
Laurent Garnier (Itiswhatitis, France) "love it LOOOVE IT"
Ant TC1 (Dispatch / Metalheadz) "Pure fire"!
Om Unit (Cosmic Bridge Rec) "!"
Marky (Innerground) "The Light", great Tune"
Storm (Metalheadz) "absolutely rolling, proper Drum & Bass"
Mark Spectrum "Dark Age"!
DJ Trax (Moving Shadow) "Badass"
Loxy (Architecture)
Chris (Inperspective Rec) "Straight Fire, absolute bangers, will support on Hoxton FM too"
SB81 (Metalheadz) "Been supporting a couple of thesetracks for a while! Dark Age is the one for me."
Drumsound & Bassline Smith (Technique Rec, Formation) "Nice one"
Soul Intent (Commercial Suicide, Tempo Rec) "Proper Underground Music"
Mikal (Metalheadz) "This is wicked, will def play all of these! "
Ray Keith (Dread Rec) ""7/10 great ep will support club and radio"
ArpXP (Metalheadz) "sick sick sick tunes, big tunes in this one!"
DJ Monita (Skeleton Rec) "I love the whole EP!! Absolute quality. Triton is the one for me, closely followed by Dark Age. Just love that whole nasty gritty sound."
Skeptical
Overlook
Mantra
Ruffhouse "Proper"
Homemade Weapons (Samurai Rec) "Ink & Gremlinz can do no wrong when it comes to breaks."
Clarity
Presha (Samurai)
John B (Beta Rec) "Yes! proper drum & bass! great work!"
M-Zine (Blendits Audio) "heavy 12″"
…
Radio & Podcast
Fresh Kicks: Gremlinz in the Mix for DJ MixMag, UK! Gremlinz "The Light" Tempo1209 featured at 75min48sec.

Joe Crilla (The Sound Advice Canada) The Sound Advice | The Sound Advice
Drum And Bass HQ July 2016 "Big Drum & Bass Podcast" featured on number 45. Ink and Gremlinz – The Light – Tempo Records
Listen Podcast via iTunes HERE | Listen Podcast via Soundcloud HERE
Ashatack (Bassdrive) "Big"
Chris Inperspective (Hoxton FM) Listen to Hoxton FM HERE | Listen to Hoxton FM HERE
RBRT (Kane FM) "Love these beats, Tempo Records going from strength to strength. Eyes down business with some excellent bass and
grooves to get the feet moving. Top work."
Ray Keith (Origin FM) ""7/10 great ep will support club and radio"
Rollaj (Kane FM) "Badboy"
Stunnah (Bassdrive) "Loving the Jungle vibe!"
Hyphen (Bush Radio Cape Town, South Africa) "Classic dark heavy vibes from the masters of the sound ! Perfect stuff for our radio show"!
Soulsurfer (Bassdrive) "pure gold! I was hesitating to listen to promos today as I have a really bad mood, BUT… this made me smile. three perfect cuts of fresh music with a strong oldschool flavor. full support. "
Enorme (Blackdub Radio Show) "Quite probably my favourite Tempo release yet. Contains all the elements that make a perfect D&B record for me."
Zima (Radio 1, Zcech) "It ́s heavy Inkish tonne-truck!"
Eradik (Space Invader Radio) "Solid release. Never get sick of those drums."
Elvar (Xtra FM) "A futuristic, but still old skool, athmospheric amen tune that is 100% floor filler! A dark dubby jungle vibe tune, and for the
final track, we have a huntingly dark dubby tune! All tracks are great production and top quality drum & bass! Love it!"
Kidhops (KEXP radio) "Oh man!!! These three tunes are wicked!!! I LOVE them! Thank you!!!!"
Selector (Ego FM) "deep as hell! pure classic retro DnB vibes, stripped down to the essentials: the drums and the bass dark and wicked!"
Simon (See You next Life Podcast & Night) "Triton is definitely the pick here, reminds me of Tech Itch in his early hardstep days!"
…
Mags/Blogs
Damian (DNBA, Fried Brain) "Ace"
Rohan (DJ Mag, Spain) "pure darkness"
Mindmapper (Mixmag, NL) "Sick Release"
…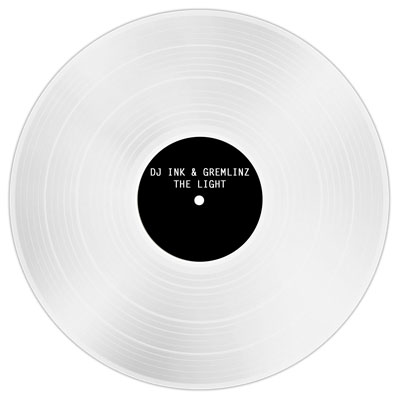 Buy Vinyl (expected releasedate: 18-07-2016)
Tempo NL | Clone NL | All City Records Dublin Ireland | Amoeba USA | Bleep UK | Boomkat UK | Bounce Audio AUS | Chez Emile FR | Decks DE | Deejay DE | Discogs Worldwide | Distortion NL | Doctor Vinyl BE | Eastern Block Records UK | Fenders DE | Hardwax DE | HHV DE | Idle Hands Records UK | Inbound Records AUS | Intense Records UK | Jet Set JP | Juno Records UK | Naminohana Records JP | Play De Record CAN | Redeye UK | Roughtrade UK | Sisterray UK | Technique JP | Triple Vision NL | Underground Gallery JP | Unearthed Sounds UK | …
Buy Digital (expected releasedate: 15-08-2016)
…
Stream
All content copywrite control Tempo Records 2016