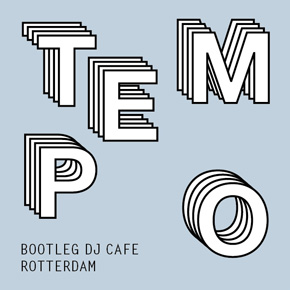 Lineup:
Vacious (Nasha Records), just signed his track "Nine Years" to Nasha Records, this Rotterdam producer is on a roll at the moment.
Crispy (Blendits), is Blendits resident drum and bass dj. Influenced by the vibes of St. Germain and J Dilla his sets contain elements of funk, jazz and soul, sometimes with a techy feel to it. He values harmonic mixing and knows how to create a right atmosphere for the night. Tonight he will play a solo set so expect some deep beats!
PRPLX (Tempo Records), "Fabric Of Space" album part one is sold out on pre-order and can be expected in specialized shops worldwide in June. PRPLX consists of Fusion & Deepflow, both producers have been active for many years in the dutch dnb scene. Expect some diverse rollers into the deep.
PRPLX "Fabric Of Space pt.1" Info
Noble (Jungletrain), runs the Nostalgia Sessions on Jungletrain's internet radioshow. Currently in the "old school" dnb vibe so expect some timeless classics!
Kosmoz (ZooCrew), Ro "Kosmoz" Richel is DJ, MC and Producer specialized in oldskool Rave/Breakbeat, Jungle, Drum&Bass and Dubstep. Originator of ZooCrew and the DUB&BASS parties in Zoetermeer.
Dvirus & MSC (Subtronics), unfortunately cancelled, new date will be rescheduled soon.
General info
Date: Saturday 16-06-2012
Showtime: 22.00-06.00
Venue: Bootlegdjcafe Mauritsweg 33, Rotterdam.
Tempo events concept by Fusion
Social
Share: Facebook Tempo Event
Follow: Facebook | Twitter
Demo: Soundcloud Dropbox