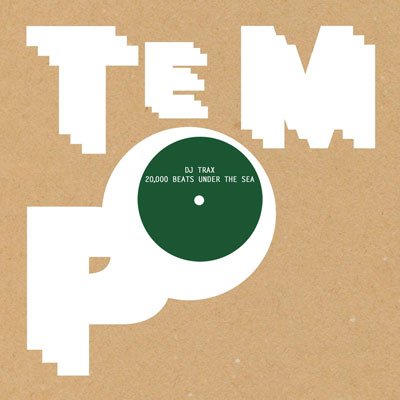 Releaseinfo
Artist: DJ Trax
Title: 20,000 Beats Under The Sea
Label: Tempo Records
Catnumber: Tempo1211
EAN/Barcode: 8718723083393
Releasedate vinyl: 15-05-2017
Releasedate digital: June 2017
Mastering: Stuart Hawkes @ Metropolis Mastering
Distributed by: Clone Distribution
Formats: 140 gramm 12″ Clear Vinyl (including poster & download code voucher) & Digital & Streaming.
Releaseinfotext:
The legendary DJ Trax (Moving Shadow) returns to Tempo Records with four diverse & energetic Drum & Bass Jungle cuts of the highest quality. On A2 'No Name' we have live drums played by Kj Sawka (Pendulum).
This release comes as a limited 140g crystal clear vinyl pressing with full artwork sleeve + white glossy inner sleeve, including a mp3 download voucher + a free poster/inlay and all tracks mastered by Stuart Hawkes of Metropolis Mastering London.
12″ Including Inlay/Insert (only 100 will be signed & numbered by DJ Trax himself)!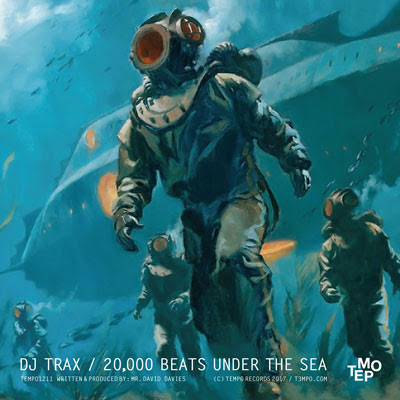 Tracklisting:
A1. 20,000 Beats Under The Sea

A2. No Name (live drums by KJ Sawka)

AA1. This Station

AA2. Send Me Back

Listen & Share

DJ Trax – Send Me Back – Tempo Records (Tempo1211) from Tempo Records on Vimeo.
Early DJ Support & Feedback
Doc Scott (31 Records) "Thank You"
Om Unit (Cosmic Bridge Records) "Lovely stuff"
SB81 (Metalheadz) "Thanks"
Eveson (Dead Man's Chest) "total badassery all round"
Paradox (Paradox Music) "supporting"
DJ Die (Full Cycle) "The Beats Are Back, YES, full support on these!"
DJ Hype (Ganja Records) "DFSKJFSKJFSKDJFS"
Drumsound & Bassline Smith "Nice One"
Soul Intent (Kemet FM) "very nice release"
DJ Storm (Metalheadz) "Yes, yes Trax straight up DnB"
DJ Monita (Skeleton Records) "love the EP. Pure quality. Personally I like 20000 Beats and the artwork!"
DJ Tendai (Swerve) "This is me through and through. I've loved every Trax release on Tempo"
DJ Chef (Ministry, Emcee Records) "Lovin 20000 Beats Under The Sea"
Scepticz (M-Zine & Scepticz) "Send me back is the one"
AK1200 (Moving Shadow) "simply amazing. sound design on point. surround sound vibes, very clever indeed! pure vibes!"
FD "a total quality release – but to be expected from Trax and Tempo – thanks!"
DJ Clarky (Metalheadz) "Great tracks on this"
Hydro (Blendits) "Dopeness"
6Blocc "Nice Vibes, just enuf choppage"
Andy Skopes ""Really liking This Station & 20000 Beats Under The Sea, great stuff!"
ROS (Addiction Records, Poland) "!!!"
…
Radio & Podcast
DJ Trax & Nucleus – Catch a Groove Podcast
Paradox & Nucleus – Arctic Music Radio show (vol.23)

Naked Beatz
Overfiend (Bassdrive) "Long time since I've seen anything from DJ Trax… I see he hasn't lost it!"
Soulsurfer (Bassdrive) "wow, this is amazing! I knew I ́m going to get quality when I read TEMPO, but this blows me away… original jungle and drum&bass in a 2k17 fashion. every track kills it, the ultra-deep SEND ME BACK with it ́s sci- fi samples and lush pads is reminiscent of old source direct and photek material, NO NAME is headzy listening stuff with supersharp beatz, and 20000 BEATS UNDER THE SEA and especially THIS STATION will kill the dancefloors that are worthy for this truly original sound. support in club and radio."
Chris Muniz (Bassrush) "Heavyweight sound for the OG warehouse crew!!!"
Kyle (Jungletrain) "This Station gets my pick. Thanks!"
Benjamin (The Dance Mission DnB Show on Kiss FM Australia) "useful in a set"
Mark (RTE Spectrum, Ireland) "wicked release 4 dancefloor smashers here, Send Me Back is the one on here for me"
RBRT (Kane FM) "Really enjoy receiving these releases. Another good one from Tempo. Decent vibes on these tracks."
Hyphen (Bush Radio Cape Town, South Africa) "WOW ! The breaks , the sub , the samples! Im in love ! Fully behind these on the show , big up ! "
Reviews Blogs & Magazines :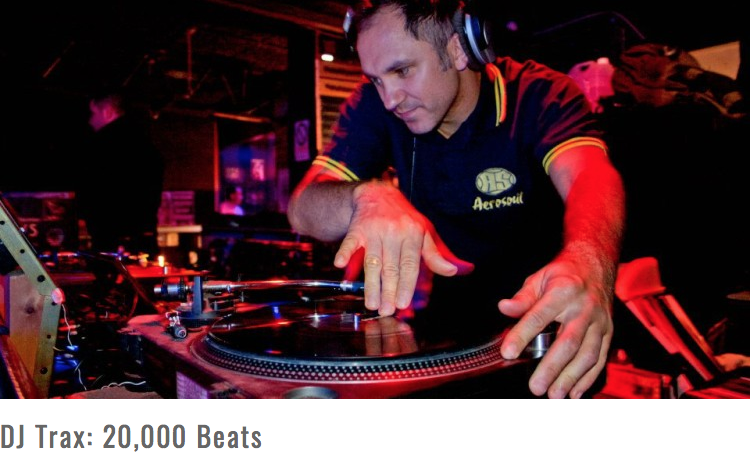 DJ Trax' Freq Magazine Interview
Textura Review
Drum And Basslines
The Noise Gate
Taste My Filth
vali (NME Click, UK) "Big up the Trax, reat to hear new music of his, thanks for those!"
Mixmag Germany "Nice ol vibe"
DJ Mag (UK)
DJ Mag (Spain) "Massive"!
DrumandBass.hu (Hungary)
DNB Dojo (UK) "Dope"
Ninja Ninja "Wicked Tunes"
Headliner Magazine / LydeBuddah "very nice. got all moving shadows in my cupboard. old school vibes. i like the drums and the melodies. i miss the bass sometimes and the drums are a bit hectic…1 is my fav."
Premieres & Mixes:
DNB Dojo: confirmed & link t.b.a.
…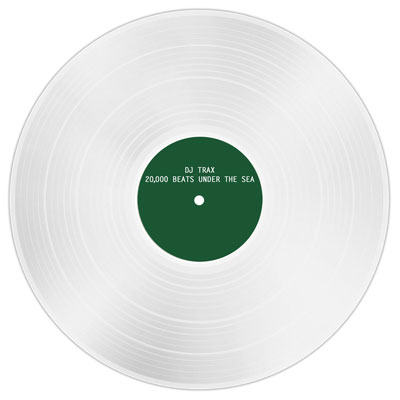 Buy Vinyl (expected releasedate: May 2017)
Tempo Records Shop NL | Clone NL | All City Records Dublin Ireland | Amoeba USA | Bleep UK | Boomkat UK | Bounce Audio AUS | Chez Emile FR | Decks DE | Deejay DE | Discogs Worldwide | Distortion NL | Doctor Vinyl BE | Eastern Block Records UK | Fenders DE | Hardwax DE | HHV DE | Idle Hands Records UK | Inbound Records AUS | Intense Records UK | Jet Set JP | Juno Records UK | Naminohana Records JP | Play De Record CAN | Redeye UK | Roughtrade UK | Sisterray UK | Technique JP | Triple Vision NL | Underground Gallery JP | Unearthed Sounds UK | …
Buy Digital (expected releasedate: June 2017)
…
Stream
All content copywrite control Tempo Records 2017