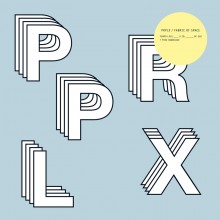 PRPLX's entitled Fabric Of Space explores the deeper side of the Breakbeat spectre. Clever drum programming as well as going in a bass shakin' direction, it reminds us of early Bluenote & Speed days but definitely with a modern touch. These tracks are another testament to PRPLX's love for the Breakbeat. This album consists of two parts; TempoLP01.1 > where we included the roadtested Taiga track which starts of deep and hypnotic but surprises you with the harsh amen drop, raw synth and dark male reggae vocal, do we hear a R.E.W.I.N.D.? On part two we included another deep and moody track wich is getting loads of dj play and is called Mask, (also know as the UFO track, samples where taken from old sci-fi documentary, exploring Unidentified Flying Objects).
Both two parts are released as two double packs in a 250 handnumbered limited edition 180 gram crystal clear vinyl series (with custom made 75mm labelcopies and innersleeves) including free mp3 download codes and wrapped in a sealbag for extra artwork sleeve protection. Pls note: TempoLP01.2 has a free poster and sticker included as well. All tracks have been mastered by Stuart Hawkes from Metropolis London. Support comes from all the usual suspects. On a first come, first served basis only!
Release Info:
Artist: PRPLX
Title: Fabric Of Space
Label: Tempo Records
Catnumber: TempoLP01
Mastering: Stuart Hawkes @ Metropolis Mastering
Format: Digital & Vinyl (vinyl consists of TempoLP01.1 with EAN: 8717578871667 & TempoLP01.2 with EAN: 8717578940462)
Releasedate: 04-11-2013
Soundclips:
TempoLP01.1 (Part One)
A. F.O.S.

B. Skywalker

C. Taiga

D. Pulsar

TempoLP01.2 (Part Two)
E. Cosmopolis

F. Mask

G. Atlas V

H. Magneto

Support & Feedback:
Goldie, Fabio, Doc Scott, London Elektricity, Laurent Garnier, DJ Trace, Klute, Seba, Lenzman, dj Flight, Blu Mar Ten, Eveson, Chris Su, Nymfo, June Miller, Mat Alignment and many more…
– Goldie via Twitter: @MRGOLDIE: @Djfusionnl "get on this 4 track peeps it's real fuckin good!! and: @MRGOLDIE: @Djfusionnl PRPLX- PULSAR!!!!"
– Doc Scott (31 Records) "Thanks!".
– London Elektricity (Hospital records) "Thanks, nice package, it looks lovely, "Pulsar" is the one!, Will support/feature in Hospital Podcast 179″
– Laurent Garnier (Fcom, It Is What It Is Radio show) "Hello Frodo, I love these raw DnB tunes ….will present of course on my radio show, thanks very much for the great music! A bientot, Laurent Garnier"
– DJ Trace (DSCI4) "Excellent tracks mate…cheers :-)"
– DJ Flight (Play:Musik, Rinse fm) "I like Atlas V & Mask".
– Blu Mar Ten: "I like that F.O.S. track"!
– Seba: "Cheers bro, downloaded PRPLX album, Taiga and Atlas V are my fave, Nice!"
– Voyager (Pete Parson) "I like a few of the tracks, Taiga, Pulsar, the PRPLX stuff is all really well mixed, mastered and produced".
– Lenzman (Metalheadz) "Atlas V is the one for me".
– Nymfo (Commercial Suicide) "Vet".
– Chris Su (DCCI4): "My faves are in this order: 1. Taiga 2. Skywalker 3. Pulsar 4. F.O.S. I'll play 'Taiga' this weekend"
– June Miller (Ram Records) "Vet, 808 sounds and Techno vibes".
Buy Vinyl (p1+pt2) + Digital (pt1+pt2)
Buy Vinyl
Buy Digital
Buy Vinyl (TempoLP01.1)
Tempo | Clone | Bleep | Black Market Soho | Boomkat | Chemical | Discogs | Juno | Phonica | Redeye | Rush Hour | Triple Vision
Buy Digital (Part One)
TempoLP01
Buy Vinyl (TempoLP01.2)
Tempo | Clone | Bleep | Black Market Soho | Boomkat | Chemical | Discogs | Juno | Phonica | Redeye | Rush Hour | Triple Vision
Buy Digital (Part Two)
TempoLP01
Streaming
Releasedate: 04-12-2013
Vinyl distribution: Clone Distribution
Digital distribution: Clone Digital
Promo & Press contact: Example Media
Label & Demo contact: Tempo Records
Social: Facebook | Twitter | PRPLX Soundcloud Tempo Soundcloud | Tempo Records Instagram
Interviews & Review & Radio & Podcast:
Kmag Interview
Fried My Little Brain Interview & Promo Mix
Example Magazine Review
Dogs On Acid Post
Fuzz Magazine Belgium Review
Eclectro Review + Winactie
Theo Ploeg (Dutch Music Journalist & Blogger) Review
Rinse FM Show featuring DJ Flight (21-11-2012):
Hospital Records Podcast 179 featuring London Elektricity:
Tracklisting:
01. S.P.Y | Future Tense
02. Gusto | 8 Hours
03. Netsky | Love Has Gone — Enei Remix
04. Emperor | Monolith
05. Culture Shock | I Remember
06. Seba & Paradox ft Robert Manos | Move On
07. Melos | Prime Mover
08. Calyx & Teebee | Elevate This Sound
09. PRPLX | Pulsar | TempoLP01.1 (30min30sec) Click here and watch at 30min30sec!
10. Random Movement | Same Old Me
11. Spectrasoul | Sometimes we lie
12. S.P.Y | Roll the Dice
13. Rene La vice | Dank
14. Blu Mar Ten | Blue Skies — Unquote remix
15. Tomahawk | Until Dawn
16. Placid | Invasion
17. John B | Light Speed — Hectix remix
18. Metrik | Drift
19. London Elektricity ft Liane Carroll | Rewind (Japanese version)
20. DRS | Holding On ft Lenzman Jehst & Riya
21. Capone | I Feel Strong
22. Stray | The Pursuit
23. Utah Jazz | Loops for Days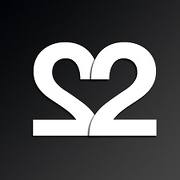 Mat Alignment 22 Tracks Selection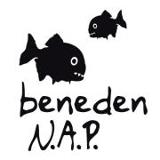 Aflevering 041 van BenedenNAP (door Roy Mantel). Geen top-2000, ook geen beste 50 of lekkerste 23 van 2012, gewoon 16 platen opgediept uit de platenbakken van onze favoriete platenwinkels. We wuiven 2012 uit met onder meer de debuut-lp van Raime, Four Tet in de remix van de 15-jarige Happa, we draaien Kahn en Kuedo, het album van Jorge Velez, we vonden de nieuwe Mouse On Mars mooi en deden een interview met PRPLX (start: 0:58min ) op het hoofdkantoor van Clone Records in Rotterdam. En wat het einde van de wereld betreft volgens de Maya's: BenedenNAP danst stemmig verder.
041 Beneden NAP 21 december 2012 by Benedennap on Mixcloud
Aflevering 040 van BenedenNAP (door Roy Mantel). Veel nieuws en moois opgediept uit de platenbakken van de lokale vinylboer in Amsterdam. Deze keer diepe klanken van The Analogue Cops en Ruff Draft; dubstep van Vivek en Roska; een rondje drum'n bass met de Rotterdamse/Haagse act PRPLX ("Pulsar" rond 01:08min).
040 Beneden NAP 7 december 2012 by Benedennap on Mixcloud
All content copywrite control Tempo Records 2013.