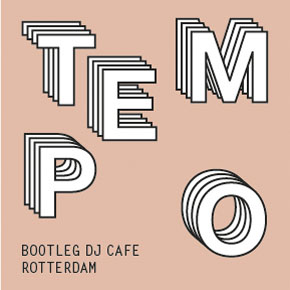 Lineup:
Switch (Innerground / Soul:R / Shogun Audio Ltd / Prestige) Switch (Jesse Weijers) was born and raised in the Netherlands (Nijmegen). At the age of 8 he started playing the trumpet. After improvising on all kinds of jazz/soul music for about 10 years, he got into producing music on his computer. Influenced by jazz, hiphop, techno, minimal house etc switch uses this combination to create an eclectic sound.
Now, 6 years later his productions are getting support from the likes of: Marcus Intalex, Ltj Bukem, Fabio, Commix, Flight, Martyn, Beta 2 & Zero Tolerance, Alix Perez, Sabre, Redeyes, Gilles Peterson and more.
He already released on UK's finest dnb labels such as; Soul:R, Creative Source, Rubik, Osiris, Spearhead and has a forthcoming release on Prestige Records soon. Switch's Myspace Page
Mobility (Scientific Radio / Radio Aalsmeer) Skip the intro…just check what they are all about with this very nice new Mixcloud mix.
Dvirus & MSC (Subtronics) Rotterdam Subtronics crew Dvirus & MSC are known for their legendary dnb parties in and around The Netherlands, they invited many UK artists such as Ltj Bukem, Doc Scott and many others. Most recently they played at Ltj Bukem's Logical Progression at the Melkweg in Amsterdam. Expect some quality dnb music from these two Rotterdam selector's!
Mack (Illynoize) Another Rotterdam based dnb dj (and he is known for producing some hip hop as well), Mack organised some wicked dnb parties in the past and Illynoize was THE party to hear the latest dub infused dnb, many UK artist such as Digital & Spirit came to play at the original Waterfront club. Illynoiz even did a collab with Diffusion in the past where they invited Metalheadz dj Lee. Expect some wicked rollers from this original badboy dj!
Just B (Uncharted / Zoocrew) hailing from Zoetermeer and a new name to play and debut on Tempo tonight, expect some party dnb tracks with his own unique mixing style…!
PRPLX (Tempo Records), this new dutch electronic music act consists of Fusion & Deepflow, both producers have been active for many years in the dutch dnb scene. Their first part of the album "Fabric Of Space" is out now and is supported by Goldie who directly responded and asked for a copy and said; "get to know this new act!! Goldie's favourite is "Pulsar". Currently they are working hard on finishing their second part of the album wich should come out late september this year. Expect some diverse rollers into the deep.
PRPLX "Fabric Of Space pt.1" Info
General info
Date: Saturday 18-08-2012
Showtime: 22.00-06.00
Venue: Bootlegdjcafe Mauritsweg 33, Rotterdam.
Tempo events concept by Fusion
Social
Share: Facebook Tempo Event
Follow: Facebook | Twitter
Demo: Soundcloud Dropbox