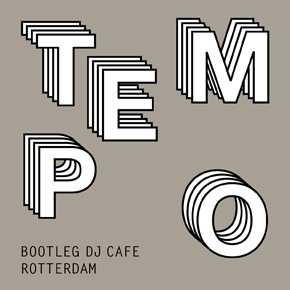 Tempo presents: "Big Up!"
Caling all Junglist & Junglettes for this special Tempo event, we have some of the finest Dutch Junglist and will bring you a true special Jungle / Breakbeat edition!
Lineup:
VRS consists of Junglefever (Lickshot Records) and Rob Raider (also known as Deepflow aka PRPLX / Tempo Records) both hailing from the Dutch westcoast and real Jungle pioneers. Expect some blood cloth artattack ragga muffin amen business riddims.
Confuse (GlobalXDarkness / Creme Organization) this artist needs no intro, hailing from The Hague and tonigh under his Jungle monniker (he normally plays Electro, Techno & House under the TLR (Creme Organization) name…expect some deep Source Direct / Photek artcore Jungle.
Majestic (Bass In Your Face) another The Hague Jungle specialst, a true Jungle soldier, expect some heavy bass business!
Metronoom (Hoekselijn) a Jungle debutant on Tempo, this original Jungle geezah normally mc's on all the Hoekselijn dnb parties but for tonight you can expect a wicked Jungle set…oh yeah!
Atiq ft MC Assassin (Mindtrick Records) always nice to have the headhunter from Mindtrick Records over to do a special Jungle set (and perhaps some new Mindtrick productions). Atiq will bring his personal toaster MC Assassin who will drop some true Jungle rhymes. Boh!
Noble (Jungletrain "Nostalgia Sessions"), Rotterdam DNB DJ Noble normally plays all around Holland and has his own weekly specialist DNB online radio show on Jungletrain and steady building his reputation with strictly liquid vibes with his "Nostalgia Sessions". For tonight he will drop his best Jungle records tightly mixed and full ON!!
RegZ (Illynoiz), Delft finest DNB/Jungle soldier from the early hour, RegZ (in real life Reggie) comes correct and shows what it's all'bout, Jungle vibes & rhythmZ!
Fusion (Tempo), will select some special 1990-1992 breakbeat vinyl from his large "Jungle" vinyl collection, from early Suburban Bass Records to Reinforced Records to Moving Shadow and some early rave "underground" party hits. Boo Selecta!
General info
Date: Saturday 20-10-2012
Showtime: 22.00-06.00
Venue: Bootlegdjcafe Mauritsweg 33, Rotterdam.
Tempo events concept by Fusion
Social
Share: Facebook Tempo Event
Follow: Facebook | Twitter
Demo: Soundcloud Dropbox