Voyager | Shields Down | Tempo Records | Speed04 | Download
In stock
Tempo Records present SPEED, a new Tempo Records sublabel & project released on a limited collectors handnumbered 180gram coloured picture disc vinyl with original & legendary producers who helped shaping the Drum & Bass scene. After the DJ Trace & DJ Krust & Source Direct releases on Tempo's SPEED series here's another legendary drum and bass producer called VOYAGER.
Voyager aka Pete Parsons' aka Little Bro Pete, Pete Voyager, Rev-P as well being a member of groups (2D33P, Breakneck, Future Sound Of Hardcore, Street Science and Code Blue), his work for the legendary Monroe Studio included engineering (& production) skills for producers like DJ Seduction, DJ Crystl, DJ Trace and DJ Rap which got him released on legendary labels such as Deejay Recordings & Lucky Spin Records, Suburban Base, Moving Shadow, Goodlooking & Creative Source amongst others. A highly prolific producer and genious engineer, active since the early 90s and throughout the golden era of jungle/drum and bass and the present.
On this release you'll find three fresh recorded Voyager tracks. Judge for yourself but mostly enjoy the voyage!
All tracks mastered by Stuart Hawkes of Metropolis Mastering London.
A. Shields Down
TBA
AA1. Enso
TBA
AA2. Still Waters
TBA
Bandcamp:

How does Downloading work?
Click Buy > Go To Checkout > Pay > Payment Received = E-mail with Download link to WAV's.
Interview:
For an 'in depth' Voyager special check here: Voyager special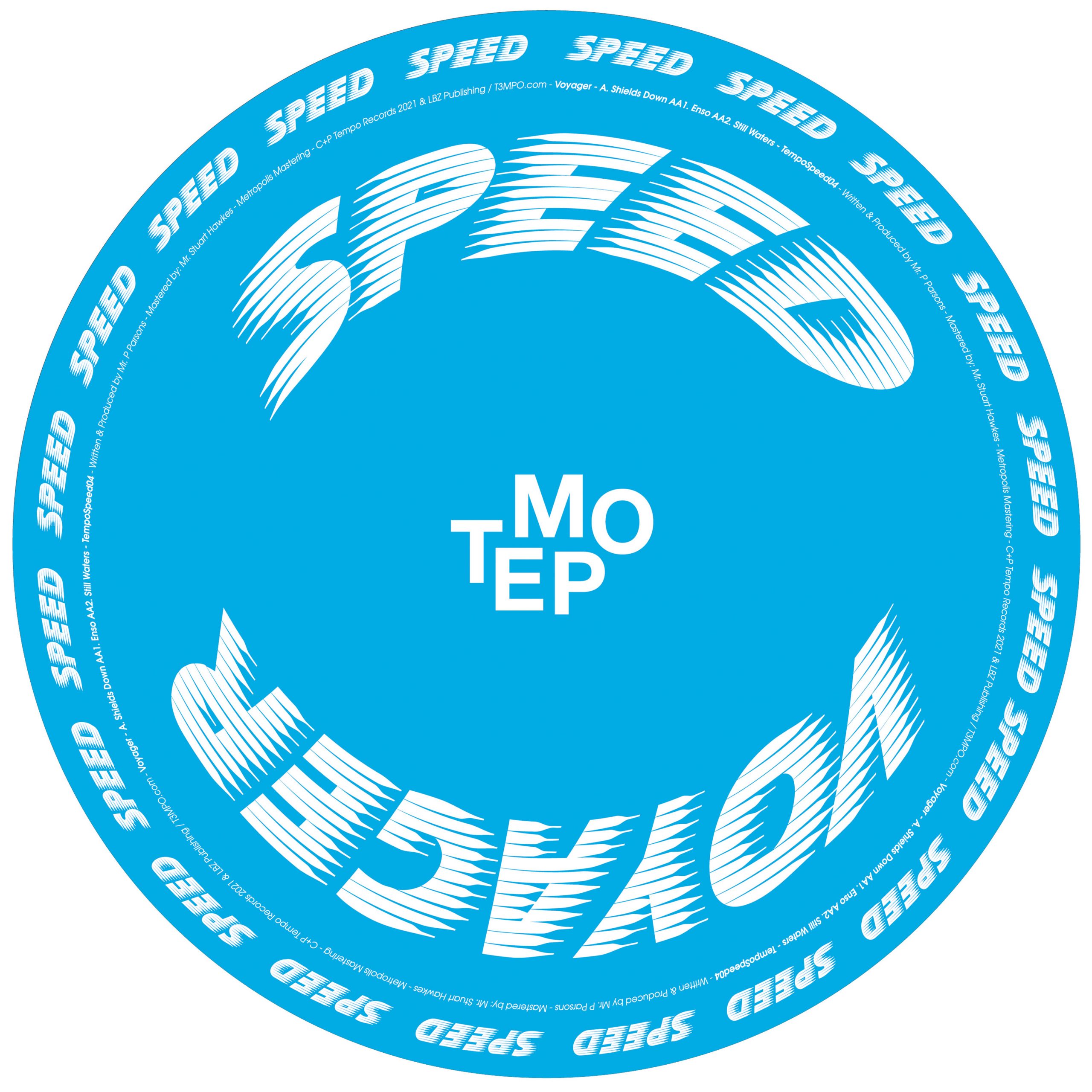 Additional information
| | |
| --- | --- |
| Label | |
| Format | |
| Genre | |
| Artist | |
Need Help? Contact Us Leave Feedback
Categories: Downloads, Drum & Bass, Jungle, Recommended
Tags: Collectors Item, Drum & Bass, Enso, Jungle, Limited Edition 180gramm Handnumbered Silver 12" Picture Disc Vinyl, Shields Down, SPEED, Still Waters, Tempo Records, Voyager