Voyager | Shields Down (Picture Disc) | Tempo Records | Speed04 | ID_Speed04
Out of stock
**LAST REMAINING COPIES, NO PICTURE DISC REPRESS**
Tempo Records present SPEED, a new Tempo Records sublabel & project released on a limited collectors handnumbered 180gram coloured picture disc vinyl with original & legendary producers who helped shaping the Drum & Bass scene. After the DJ Trace & DJ Krust & Source Direct releases on Tempo's SPEED series here's another legendary drum and bass producer called VOYAGER.
Voyager aka Pete Parsons' aka Little Bro Pete, Pete Voyager, Rev-P as well being a member of groups (2D33P, Breakneck, Future Sound Of Hardcore, Street Science and Code Blue), his work for the legendary Monroe Studio included engineering (& production) skills for producers like DJ Seduction, DJ Crystl and DJ Trace and DJ Rap which got him released on legendary labels such as Deejay Recordings & Lucky Spin Records, Suburban Base, Moving Shadow, Goodlooking & Creative Source amongst others. A highly prolific producer and genious engineer, active since the early 90s and throughout the golden era of jungle/drum and bass.
On this release you'll find three fresh recorded Voyager tracks. Judge for yourself but mostly enjoy the voyage!
Vinyl collectors please check: This release comes as a strictly limited 500 copies handnumbered 180gram Picture Disc Vinyl pressing with a high quality polybag sleeve (including a handnumbered qty sticker on polybag corner) + all tracks mastered by Stuart Hawkes of Metropolis Mastering London. First come, first served, no picture disc repress!
FIRST 015-115 NUMBERED PICTURE DISC VINYL EDITIONS WILL BE SEND VIA T3MPO.COM & BANDCAMP ONLY!
Please Note:
This is a picture disc and the sound quality is still good but not as good as on a regular standard black vinyl! This is a concept collector's item, no repress will be made! For the full sound experience, you may get/buy the download.
Releasedate may change at any given moment due to large delays at the pressingplant due to COVID-19. Orders placed with released Tempo records will be send once this release is in stock and shipped combined to save shippingcost. UK orders could have a small delay due to Brexit.
A. Shields Down

AA1. Enso

AA2. Still Waters

Bandcamp:

Interview:
For an 'in depth' Voyager special check here: Voyager special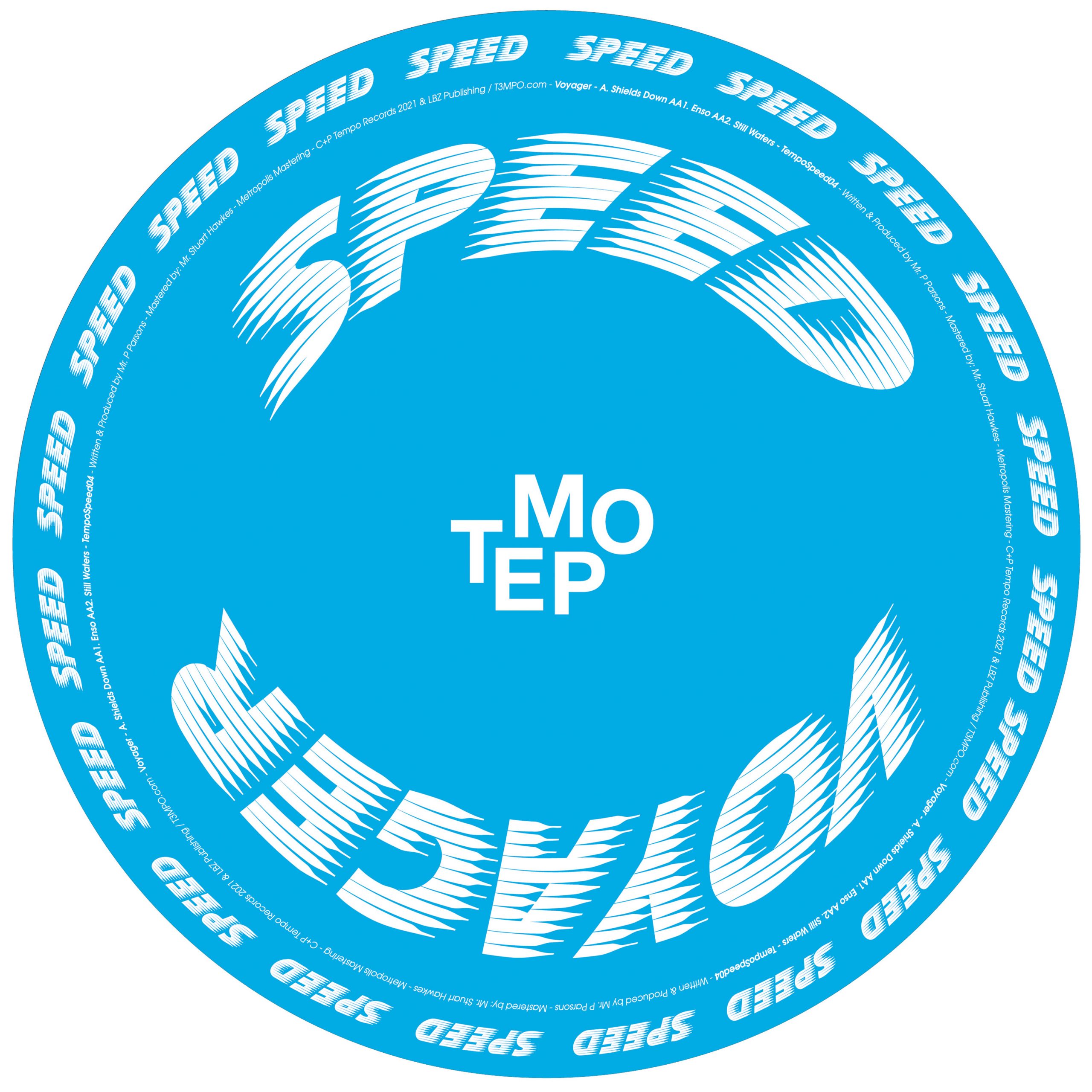 Need Help? Contact Us Leave Feedback
Categories: Drum & Bass, Jungle, Recommended, Vinyl
Tags: Collectors Item, Drum & Bass, Enso, Jungle, Limited Edition 180gramm Handnumbered Silver 12" Picture Disc Vinyl, Shields Down, SPEED, Still Waters, Tempo Records, Voyager