Tempo at Waterfront 10/12/2011 from Studio Rewind on Vimeo.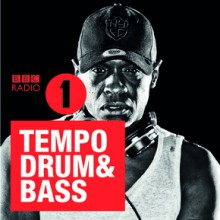 Fabio is a true Drum and Bass legend and can be considered as the godfather of Drum and Bass. Furthermore he championed the 'liquid' Drum and Bass sound on his own Creative Source label wich resulted in one of the biggest Drum and Bass albums so far; Fabio presents "Liquid Funk"!
Nowadays Fabio is still considered to be at the forefront of Drum and Bass, he co presents (with Grooverider) the weekly Drum and Bass show on BBC Radio 1. Tempo is very proud he will play a brand new dj set full of diverse, energetic, funky & groovy Drum and Bass! Fabio & Grooverider Facebook | Fabio & Grooverider BBC Radio 1
[youtube IOrXhe_s5NE]
Utah Jazz is Drum and Bass finest producer and dj Luke Wilson, he's one of the original liquid funksters. He started mixing Drum & Bass whilst still at school, inspired by LTJ Bukem & Alex Reece and his DJ career soon blossomed. In 2008, his debut album 'It's A Jazz Thing' was released worldwide to both commercial and critical acclaim. He released through Bryan G's seminal V Recordings camp (the first home of Roni Size & DJ Marky) with radio and club support from the likes of Trevor Nelson, Zane Lowe, Annie Mac, LTJ Bukem, Fabio, Andy C, Goldie and Gilles Peterson – the global impact of 'It's A Jazz Thing' has also now made Utah Jazz one of the most in demand selectors & remixers on the international D&B circuit. In 2010 sees the release of Utah Jazz's highly anticipated 2nd studio LP entitled 'Vintage' where he collaborates with Jungle Drum & Bass legend, Jonny L (XL Recordings), multi-million selling vocalist, Chelonis R Jones (from Royksopp) plus MCs Conrad & DRS so expect ground breaking new territory once again from this prolific Drum & Bass DJ, Producer & Remixer. Utah Jazz tracks can be heard here: Soundcloud Utah Jazz Website
[youtube BNmGHB_8wBI]
PRPLX consists of dj Fusion (Tempo) & Deepflow; both have been active in the Dutch Drum and Bass scene for almost 20 years. The last couple of years they have been working hard on finishing there debut album release on Tempo. Expect some deep, atmospheric quality Drum and Bass. To celebrate their debut album the first 50 visitors entering before 00.00 will get a free PRPLX mix cd, so early arrival is recommended! PRPLX tracks can be heard here: Soundcloud
A-Flex is a very talented Drum and Bass dj from Leiden and organises the massive Championsound events. Nowadays he's the initiator behind a new concept called LBC (Leids Breakbeat Collective) and also one of the contributors for the dutch Drum and Bass webzine; Drumandbass.nl His dj style is energetic and dancefloor minded wich perfectly suits the end of another wicked Tempo night. A-Flex Facebook
Kapital Tempo resident and visual & motion artist extra-ordinaire! During daytime Kapital works on many visual projects and lately he's busy working on the new Feedme visual motion show! During night time you can expect him around the decks, to bring you some warm melodic deep drum and bass to move your feet and shake your booty! Kapital Website
MC Dart (unfortunately MC Dan Stezo can not make it) but we found another highly qualified MC…Dart! This dutch Drum'n Bass and Dubstep MC has been on top of the dutch Drum and Bass scene from the beginning and can be considered Holland's number one MC! Played alongside most of the big players in the scene nationwide and abroad. MC Dart Facebook
Visuals by VJ Lamroes, yes the one who brought you the nice visuals during the previous Tempo + night alongside headliner Aphrodite!
Tickets:
Easy Tickets presale Euro 12,50
Doors: Euro 15.00 (The first 50 visitors entering before 00.00 will get a free PRPLX mix cd)!
Doors open 23.00 till 04.00
Address: Boompjeskade 15 3011 XE Rotterdam, NL. Waterfront Rotterdam Website
Tempo Facebook Events
Tempo Facebook Social
Fusion Twitter