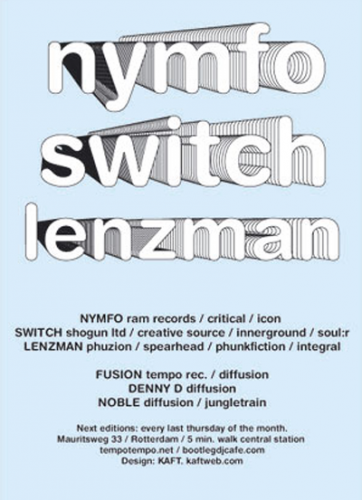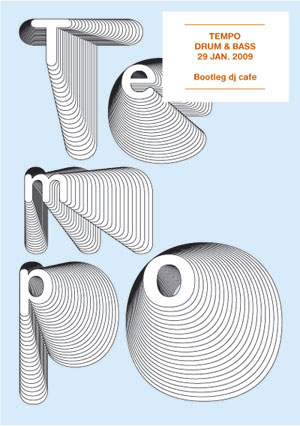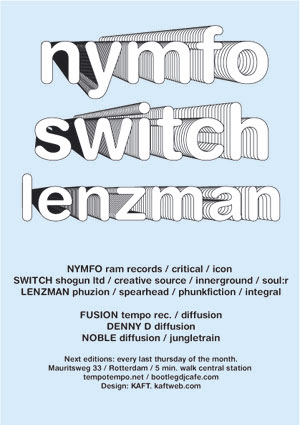 Artist info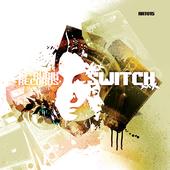 Switch
Switch (Jesse Weijers) was born and raised in the Netherlands (Nijmegen). At the age of 8 he started playing the trumpet. After improvising on all kinds of jazz/soul music for about 10 years, he got into producing music on his computer. Influenced by jazz, hiphop, techno, minimal house etc switch uses this combination to create an eclectic sound.
Now, 6 years later his productions are getting support from the likes of: Marcus Intalex, Ltj Bukem, Fabio, Commix, Flight, Martyn, Beta 2 & Zero Tolerance, Alix Perez, Sabre, Redeyes, Gilles Peterson and more.
Watch out for releases on, Soul:R, Creative Source, Rubik, Osiris & Spearhead.
Tempo Tip: Switch & Henree | Piece Of History | Lucky Devil (005)
Switch Myspace + Soundclips
More Soundclips Switch & Icicle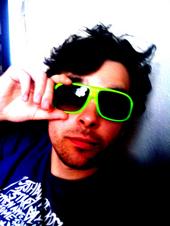 Lenzman
Emerging from relative obscurity Dutch producer 'Lenzman' has started making serious waves of late with his deep and soulful take on Drum & Bass. Influenced by Hiphop, Soul, Jazz and life in general Lenzman's music combines the organic grooves of yesteryears with the energy and forward thinking attitude of Drum & Bass music. His productions are currently being supported by some of the scene's most influential figures, including Goldie, Fabio, LTJ Bukem, Friction, Marky & Marcus Intalex to name but a few. The Dutchman has music forthcoming on respected labels such as Integral, C.I.A., Spearhead and Shogun Ltd. Also he is currently working on various high-profile remix projects and has a possible album in the pipeline. To put it short, the future is looking bright for Lenzman…
Tempo Tip: Lenzman | Ever So Slightly / Little Brother | Integral Recordings
Lenzman Myspace + Soundclips
Lenzman Website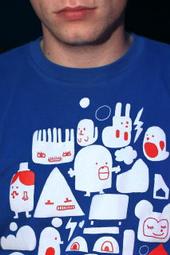 Nymfo
Nymfo has been apart of Drum and Bass for well over a decade, a mastermind and organizer of one of the number one events in the Netherlands, Red Zone and ICON, which attracted some of the scenes biggest names. On top of these events he would also hold intimate events show casing the deeper vibes of Drum and Bass, keeping his hand on all aspects of the sound he loved.
Over the last 12 years, Nymfo has been immersed in deejaying, from his own events to headlining shows around Europe and the world, Nymfo was seen as one of the most talented up and coming deejays in the scene. This was then established in 2005 when he won the 'Best Dutch Drum and Bass DJ' then went on to win the same title again in 2007, cementing him as one of the scenes most talented and exciting deejays to date.
With a huge reputation to live up to as a Deejay, Nymfo has been working on production over the previous 3 years, and keeping in line with this high standard, Nymfo's production out put has been of the same high quality that not only have they been picked up by major labels like Andy C's RAM Records, Renegade Recordings, Critical Recordings, Frequency Recordings and the huge Shogun Limited imprint but his tunes are in demand by all the established artists and deejays world wide. With huge collaborations with Icicle and Proxima creating massive hype getting huge reviews, Nymfo is hot property and proves he is one of the greatest deejays and producers in the scene today.
Tempo Tip: Nymfo | Common Gateway | InnerActive Music
Nymfo Myspace + Soundclips
Nymfo Website
General Info
Event: Tempo
Venue: Bootlegdjcafe
Address: The Bootleg is located in the centre of Rotterdam at Mauritsweg 33 (only 5 minutes walk from the Central Station).
For a detailed route to Bootlegdjcafe check Routemap
Line-up: Switch, Nymfo, Lenzman, Fusion, Denny D, Noble.
Time: 21.00-06.00