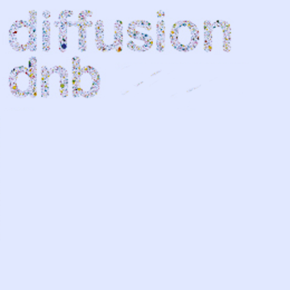 Diffusion | Bootlegdjcafe
A couple of weeks earlier then usual but hey.. who cares, the sooner the better! Another special line-up this month + we welcome a new debutant on Diffusion; Kapital (one half of Optech live)!
Line-up
21.00-22.00 Noble (Diffusion, Jungletrain)
22.00-23.00 Harsh b2b Pamb (Elementz, Major League)
23.00-00.00 Shellshock b2b Phors (Kinematiks)
00.00-01.00 Jambossa (Hoplakee!)
01.00-02.00 Kapital (Optech)
02.00-03.00 Fusion (Tempo, Diffusion)
03.00-06.00 Denny D (Diffusion)
Artist info


Harsh & Pamb
Both well known names within the Rotterdam and dutch DnB scene. Harsh & Pamb are known for their consistent dancefloor anthem rollers and huge supporters for DnB in Holland with their organisations Elementz & Major Leaque to push DnB to the next level. Tonight they will drop some liquid especially for Diff!
Website Majorleague
Phors & Shellshock
Phors: This gives a good example of one of Phors's influences: Soulive, Quantic, Bonobo, Propellerheads, Jazzanova, Koop, Wes Montgomery, Paul Desmond, Bill Evans, Jim Hall, Soil&Pimp Sessions, Electrosoul System, Alix Perez, Spectrasoul. For more info & contact check his myspace address.
Shellshock: Party harde dnb dj from Zoetermeer and known for his energetic liquid sets, also a firm resident on the Kinematiks dnb events held in Zoetermeer.
Phors Myspace
Shellshock Myspace
Kinematiks Myspace
Jambossa
Liquid funk dj Jambossa perfectly blends Intelligent & Liquid ingredients together to create a vibrant atmosphere!
Jambossa Myspace!

Optech
One half of the Optech crew Kapital aka Auke kruithof is debuting on Diffusion.
Their Optech (Oskar Janssen and Auke Kruithof together) live drum'n bass performances are getting more and more attention from all dnb crews in Holland and abroad. They share an interest in drum'n bass and motion graphics and have been working on this project for 3 years. Inspired by early dnb legends like Photek and Technical Itch, they have produced a dark and atmospheric sound, backed up by technical and grimey visuals.
They have created an audio-visual interface that offers maximum creative freedom onstage. The visuals are synced to the music and every aspect of both the visuals and the breaks can be manipulated. Optech performs 100% live, using 3 laptop, MIDI-controllers and other gadgets. They even let the audience take control, by giving them control over the beats and projected visuals using a playstation-controller! Show your appreciation and give this man a warm welcome!
Website Optech