Response & Pliskin | Ability II Corrupt | Tempo Records | TempoLP02 | ID_TempoLP02
In stock
**LIMITED EDITION CRYSTAL CLEAR 3×12″ ALBUM / NO CRYSTAL CLEAR 3X12″ ALBUM REPRESS**
Tempo Records' 2nd release and debut long player 'Ability II Corrupt' by Mancunian 'Owen Brothers' aka Response & Pliskin.
Releaseinfo:
Mesmerizing long tracks that explore the boundaries of drum and bass, breakbeat jungle tekno. Images of a far dystopian new world order are found. On Repetitive Future the pioneering & legendary producer Digital co-ops with Response in true functional form the realms of the drum and bass spectre which results in moody ambient deep pads, boldly constructed heavy beat structures, and blissfully melodic liquid breaks to full effect. The Mancunian duo explores the ability to corrupt.
All tracks mastered by the legendary Stuart Hawkes at Metropolis Mastering.
This beautiful crafted crystal clear limited edition vinyl 3×12″(no crystal clear repress) comes in a new designed Tempo Records high quality outer sleeve + a white glossy innersleeve and completely sealed.
New Tempo sticker will be added when ordering via BC or T3MPO.com (as long as stock last)!
Tracklisting:
Plate1:
01. Societal Structure
02. Snuffed Out
03. Obscura
Plate2:
04. Ability II Corrupt
05. Repetitive Future
Plate3:
06. Response & Digital – Head of the Buccaneer
07. No Control
08. Desperance
Listen & Buy on Bandcamp:

*Expected Releasedate: 25-07-2022
*Releasedates may change at any given moment due to large delays at the pressingplant (still due to COVID-19 and major labels pressing vinyl again).
How does pre-ordering work?
Click "Add To Shoppingbag" > "Checkout" > "Payment" = Once item is in *stock it will ship!
*Please note that (pre-order) release dates and stock are liable to change at any time.
**Multiple order with "in stock items" and "pre-ordered" items will be send once all records are in stock!
VINYL ORDERS: pre-ordered items placed with released Tempo Records orders will be send once this pre-order item release is in stock and shipped combined to save shippingcost. A shipping notification will be automatically send once the package leaves (if not pls check your spam/junk folder).
***UK BUYERS PLEASE BE AWARE THAT IMPORTCOST MIGHT BE ADDED DUE TO BREXIT!! TEMPO RECORDS CAN NOT BE HELD RESPONSIBLE FOR ANY EXTRA COST OR DELAYS***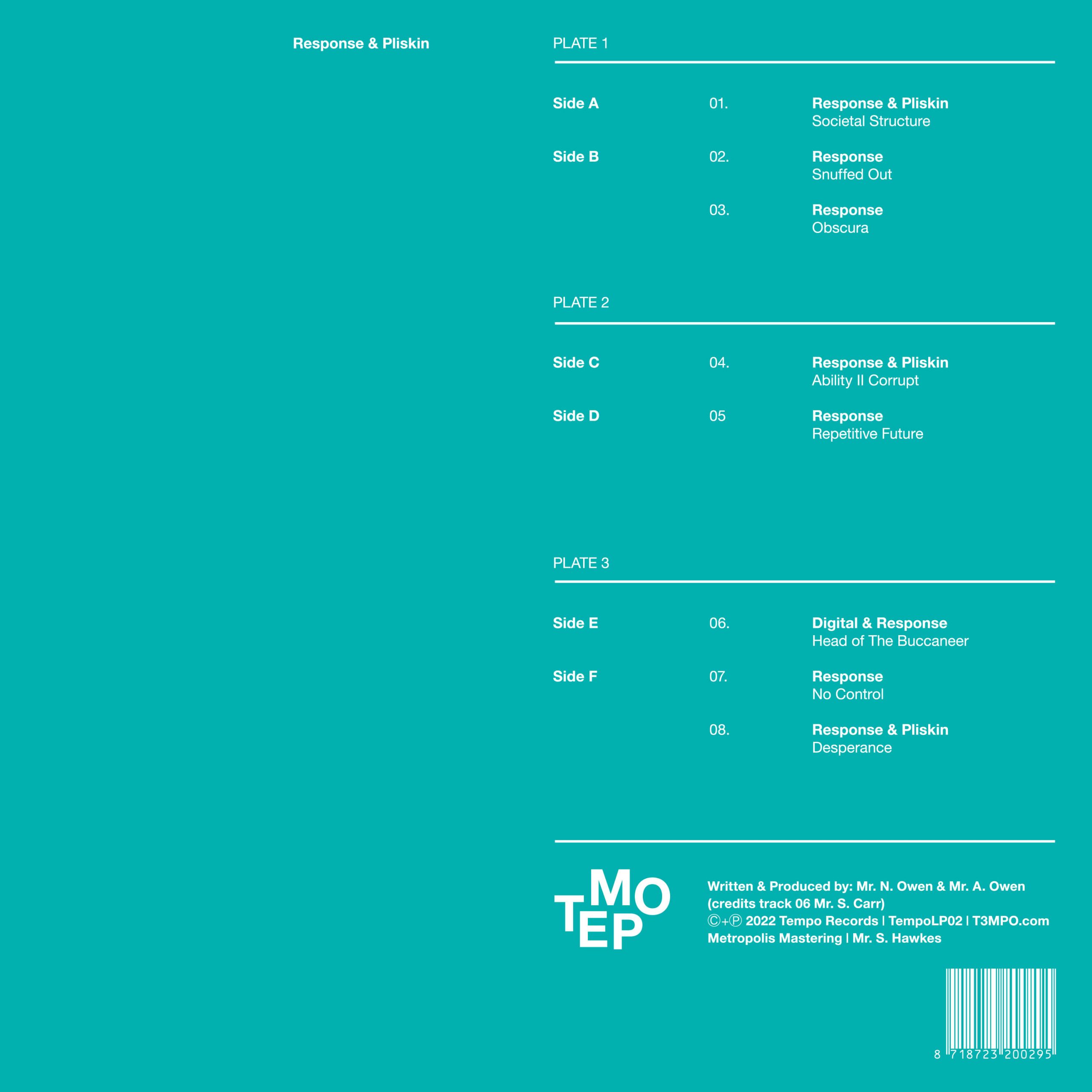 Need Help? Contact Us Leave Feedback
Categories: Drum & Bass, Jungle, Pre Order, Recommended, Vinyl
Tags: Ability II Corrupt, Collectors Item, Drum & Bass, Jungle, Response & Pliskin, Tempo Records, TempoLP02