Response & Pliskin | Ability II Corrupt | Tempo Records | TempoLP02 | ID_TempoLP02 | Download
In stock
Tempo Records' 2nd release and debut long player 'Ability II Corrupt' by Mancunian 'Owen Brothers' aka Response & Pliskin.
Releaseinfo:
Mesmerizing long tracks that explore the boundaries of drum and bass, breakbeat jungle tekno. Images of a far dystopian new world order are found. On Repetitive Future the pioneering & legendary producer Digital co-ops with Response in true functional form the realms of the drum and bass spectre which results in moody ambient deep pads, boldly constructed heavy beat structures, and blissfully melodic liquid breaks to full effect. The Mancunian duo explores the ability to corrupt.
All tracks mastered by the legendary Stuart Hawkes at Metropolis Mastering.
Tracklisting:
01. Societal Structure
02. Snuffed Out
03. Obscura
04. Ability II Corrupt
05. Repetitive Future
06. Response & Digital – Head of the Buccaneer
07. No Control
08. Desperance
Listen & Buy on Bandcamp:

How does Downloading work?
Click Buy > Go To Checkout > Pay > Payment Received = E-mail with Download link to WAV's will be send on releasedate.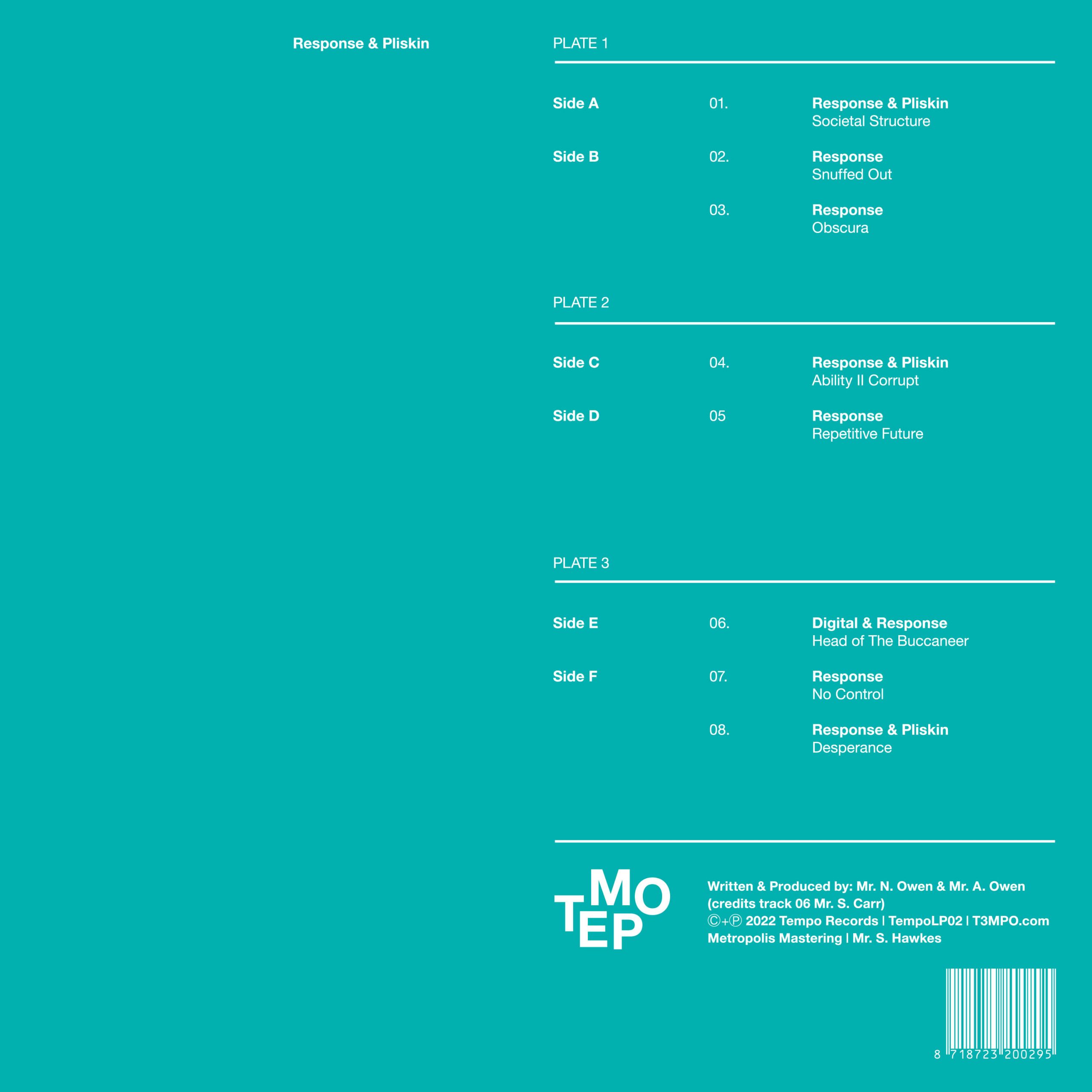 C+P Tempo Records, 2023.