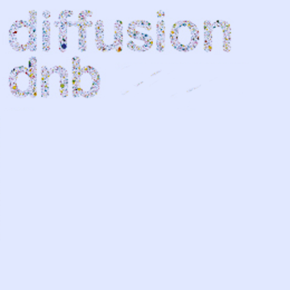 Diffusion | Bootlegdjcafe
The last line-up….for 2007 and what a big one!
Line-up
20:00 – 22:00 Diffusion Residents
22:00 – 23:00 The Watcher
23:00 – 00:00 Fusion b2b Denny D (Tempo | Diffusion)
00:00 – 01:00 Cerberus (Jungletrain.net)
01.00 – 02:00 Noie (Pitchcontrol)
02.00 – 03.00 Panda (Wildlife)
03.00 – 04.00 Symbion & Shanodin (Diffusion)
04.00 – 06.00 Diffusion Residents
Artist info
The Watcher
It wasn't before the age of 15 that Arjan van Vliet (The Watcher; wich is based upon his rather introvert and observing personality) began to develop a serious interest in music. Falling in love with soundsystem culture and U.K-based trip-hop bands like Massive Attack, Lamb, Morcheeba and Portishead, he soon ended up experimenting with genres like Detroit techno, deephouse and Jamaican dub. Given this fact, it couldn't take long before he stumbled upon a Jungle track: P-Funk – Expanding Minds. Also inspired by LTJ Bukem 'Logical Progression series' he soon bought his first vinyl and dj gear at the age of 17.
After fierce practising and a healthy development of taste and skills, an online demo got snapped up by Fre4knc and Silvahfonk, and they offered Arjan the opportunity to play a one hour set on their Royal & Raw radio show. After that, he made several more appearances at the well-respected online radio station Jungletrain, playing on shows hosted by Dutch crews such as
Pitchcontrol, Cultural Evolution and many others followed soon after.
Nowadays, Arjan is a passionate drum 'n bass dj, and is determined to push good music and bring the human element and warmth in drum 'n bass back to the dancefloors. His sound is heavily influenced by his trip-hop background, and can be described as deep, warm, rhythmic and rolling liquid funk with influences from soul, jazz, dub and Detroit techno.
Cerberus
Another fine dutch DnB dj wich plays diverse drumfunk and some deep dubby DnB from producers like: Breakage, Amit, Fracture & Neptune combined with some liquid from the likes of: Calibre, Klute en Lynx but wait….to top things of there might be some Neuro as well from the likes of Break and Commix. He dj's a lot with his friend The Watcher and requested to play after him so who are we to deny this request….expect some deep drumliquidfunk!
Noie
Pascal van Ahee aka dj Noie was born in 1986 in Groningen. Influenced by "Hiphop and Rap" music, but as he got older he came in contact with Jungle and later on DnB but also Funk and Jazz music was his 'thing'. After playing many gigs in Holland in the past he got invited (after sending a wicked DnB demo) to join the Pitchcontrol crew (Groningen). With his fresh and funky style he spins everything that sounds pure in his ears. His inspiration comes from producers like: Congo Natty, Aphrodite, Calibre, Breakage, Paradox, Break, Equinox, Omni Trio, Serum, Ray Keith and many others. Another thing he loves to do is playing the drums and making some funk music with influences from Maceo Parker, James Brown and Tower of Power. Expect some deep beats tonight and wicked liquid tracks, let's give a warm applause to this funky dj from Groningen! Noie Myspace
Panda
Already a keen dutch dnb producer for many years, Panda finds some time in his busy dj schedule to bring Diffusion a warm visit. This talented dutch DnB producer will play some tracks from his latest album "Retake Manhattan" wich has been published by Wildlife ltd. "Retake Manhattan" was already supported by UK DnB hotshots like: John B, Mary Ann Hobbs, L Double, Sappo and many others. Let's give Panda a warm welcome tonight and show your appreciation for this talented DnB producer. For more info on his album go to Retake Manhattan Website and for more info check: Panda Website