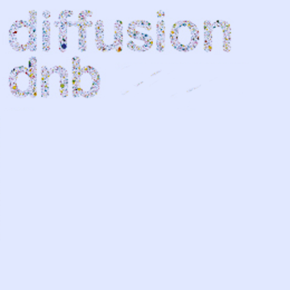 Diffusion @ Remf | Bootlegdjcafe
Wicked line-up during the Rotterdam Electronic Music Festival!
Line-up
20:00 – 21:00 Syze (Next Groove, MELT, Champion Sound)
21.00 – 22.00 MSC & Dvirus (Subtronics)
22:00 – 23:00 Drum Origins (Fokuz)
23:00 – 00:00 Etnik (Excess, Scorpio, Belgium)
00:00 – 01:00 Pressure old school dnb set (Icon | Ichi One)
01.00 – 06:00 Diffusion residents
Artist info
Syze
Melt headhoncho and resident at the new quality dutch dnb night Champion Sound in Leiden. Well known for his long passion towards DnB. Tonight Syze will bring his funky liquid tracks to play an uplifting dj set! Syze Myspace
MSC & Dvirus
both well known for their quality dnb sets on their own Subtronic nights wich had some major guests: Doc Scott, LTJ Bukem, Marcus Intalex, Calibre and many more! Expect some razor sharp mixing from these two dutch dnb dj's.
Drum Origins
Dutch producer and dj, Drum Origins is know for his releases on his label Fokuz Recordings. Mainly focussing on Intelligent and liquid productions. Tonight he will play one of his deepest dnb sets with loads of new Fokuz material! Fokuz Recordings Myspace
Etnik
Belgium fast rising dnb dj talent Etnik, hosts the Bassline events and the Scorpio radioshow. He likes to play soulfull funky liquid drum 'n' bass with a deeper edge. His main talent is warming up the crowd, giving them a nice entrance at the venue and not blowing them away from minute one. Etnik always keeps his trackselection happy and sunny because his main goal is to put a smile on people's face. Let's give him a warm welcome and a big smile back tonight.
Pressure
Irish born dj Pressure, whose love for drum 'n bass started back in 1991. After his move to the Netherlands in 1997 he was snapped up by the now defunct Fusion nights at Mazzo, Amsterdam. His talent was soon spotted and so he went on to become a resident at the Bullitproof nights at Mazzo for 3 years. Since mid-2002 Pressure's home base has become Red Zone and in 2007 he is also like Nymfo a fresh ICON residencies like Norway, France, China, Israel, Belgium and England. Tonight he will play an exclusive old school dnb set for Diffusion. Icon Website