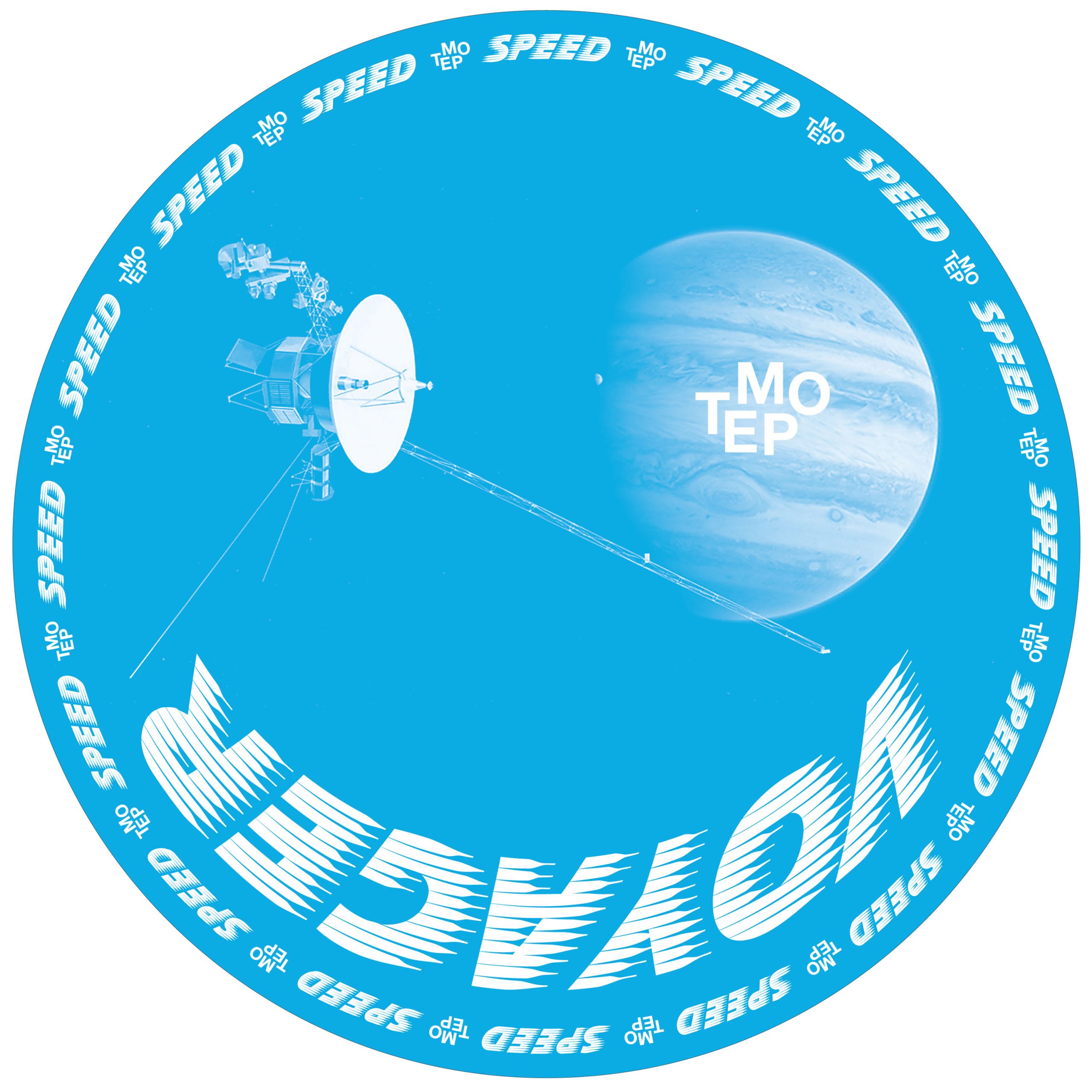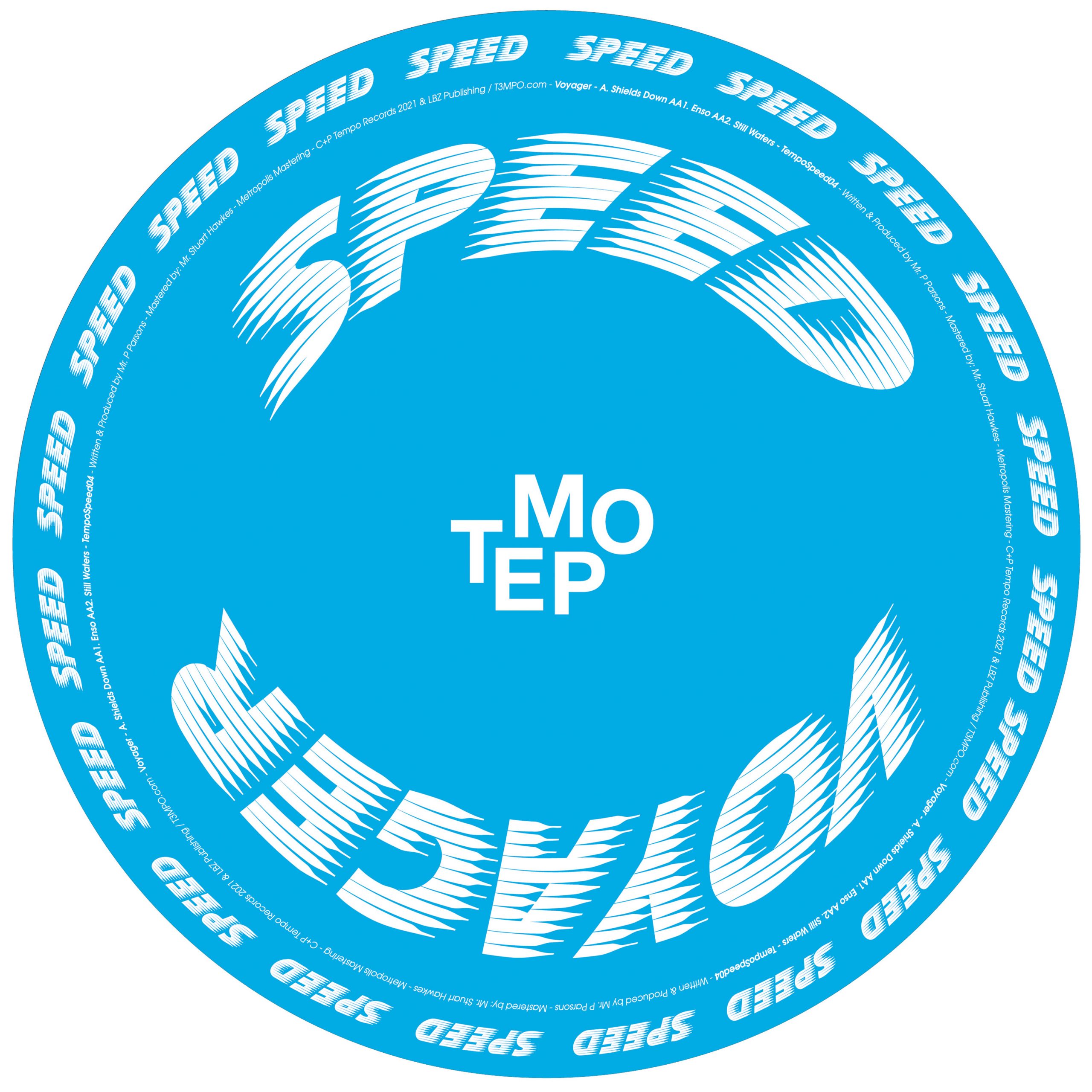 Releaseinfo
Artist: Voyager
Title: Shields Down
Label: SPEED/Tempo Records
Catnumber: TempoSpeed04
Formats: 180 gramm 12″ Limited 500x handnumbered Picture Disc Vinyl & Digital & Streaming.
EAN/Barcode: 8718723 169820 ISRC: NLUS42000006 & NLUS42000007
Releasedate vinyl: 17-05-2021 (huge delays at the pressingplant due to covid-19, confirmed shippingdate will be announced soon)!
Releasedate digital & streaming: 22-05-2021
Mastering: Stuart Hawkes @ Metropolis Mastering
Distributed by: Clone Distribution & Clone Digital
Tracklisting:
A. Shields Down

AA1. Enso

AA2. Still Waters

Bandcamp:

Soundcloud:
T.B.A.
Releaseinfotext:
Tempo Records present SPEED, a new Tempo Records sublabel & project released on a limited collectors handnumbered 180gram coloured picture disc vinyl with original & legendary producers who helped shaping the Drum & Bass scene. After the DJ Trace & DJ Krust & Source Direct releases on Tempo's SPEED series here's another legendary drum and bass producer called VOYAGER.
Voyager aka Pete Parsons' aka Little Bro Pete, Pete Voyager, Rev-P as well being a member of groups (2D33P, Breakneck, Future Sound Of Hardcore, Street Science and Code Blue), his work for the legendary Monroe Studio included engineering (& production) skills for producers like DJ Seduction, DJ Crystl and DJ Trace and DJ Rap which got him released on legendary labels such as Deejay Recordings & Lucky Spin Records, Suburban Base, Moving Shadow, Goodlooking & Creative Source amongst others. A highly prolific producer and genious engineer, active since the early 90s and throughout the golden era of jungle/drum and bass.
On this release you'll find three fresh recorded Voyager tracks. Judge for yourself but mostly enjoy the voyage!
Vinyl collectors please check: This release comes as a strictly limited 500 copies handnumbered 180gram Picture Disc Vinyl pressing with a high quality polybag sleeve (including a handnumbered qty sticker on polybag corner) + all tracks mastered by Stuart Hawkes of Metropolis Mastering London. First come, first served, no picture disc repress!
FIRST 015-115 NUMBERED PICTURE DISC VINYL EDITIONS WILL BE SEND VIA T3MPO.COM & BANDCAMP ONLY!
Please Note:
This is a picture disc and the sound quality is still good but not as good as on a regular standard black vinyl! This is a concept collector's item, no repress will be made! For the full sound experience, you may get/buy the download.
Releasedate may change at any given moment due to large delays at the pressingplant due to COVID-19. Orders placed with released Tempo records will be send once this release is in stock and shipped combined to save shippingcost. UK orders could have a small delay due to Brexit.
Artist Interview:
For an 'in depth' Voyager special check here: Voyager special
Early DJ Support & Feedback
Laurent Garnier (Fcomm, Itiswhatitis, France) "Excellent, Thank you so much for that, Brilliant stuff 😊
DJ Marky (V Recordings, Innerground, Brasil) "Amazing tunes! My Favourite Tempo Release"
Nastia (Nechto Records, Ukraine) "Thank you again for thinking of me 🙏🏻😌 Sounds very classy and beautiful! Really like the music!Will support it of course when I play dnb next time"
Om Unit (Cosmic Bridge, Metalheadz) "Yes! Voyager legendary engineer, grabbing now – not really playing much jungle/db type stuff any more but as a fan I'll support on radio mate thanks."
Ltj Bukem (Goodlooking Records) "Great to hear music from Pete, send him my best wishes. Many thanks as always for sending over the new music".
John B (Metalheadz, Beta) "Thanks! Love the Voyager release and have been playing on my twitch streams a fair bit! thanks!"
DJ Stretch (AKO Beatz, Reinforced) "standard support"
DJ Rap (Proper Talent Records) "Thank you, I will check it out. Always happy to support Voyager xxxxx"
Zero T (Bassbin Records) "Baaaad – pete parsons legend! Baaaad – pete parsons legend!"
DJ Trax (Moving Shadow, Tempo Records) "A very classy release as you would expect from Voyager. Classic sounding, yet forward thinking, Ez thanks for sending those over"
Foul Play (Moving Shadow) "Wicked EP from one of the unsung heroes of the scene. 'Shields Down' is super classy, beautiful track, thanks for sending :)"
DJ Flight (Metalheadz) "Voyager, wicked. Thank you."
Jim Heist (Metalheadz) "loving Enso"
John Rolodex (Metalheadz) "Great release!"
Agzilla (Metalheadz) "Always quality stuff. I´m doing the Metalheadz podcast for April/May, will try to fit some in there from your label."
Ben Kei (Constellations) "Nice! Thanks mate. Got to love a bit of Pete Parsons."
Dan Slider (Dust Audio, Lossless Audio) "Voyager takes me back to an era of soul and sun and with enough growl to keep the dancefloors bouncing. And Still Waters is just that. Lovely stuff'"
Yorobi (Disc World Recordings) "What an amazing ep!"
Ross Allen (Mi Soul Show) "Nice I like it. Deep but rocking"
More T.B.A.
Radio & Podcast & Mixes
Ross Allen (Mi Soul Show) "Nice I like it. Deep but rocking"
T.B.A.
Magazine's & Blogs
Julian (Mixmag Germany) "Very nice nostalgic vibe"
More T.B.A.
Buy Vinyl (releasedate: 30-04-2021)
Tempo Records Shop NL | Bandcamp | Clone NL | All City Records Dublin Ireland | Amoeba USA | Bleep UK | Boomkat UK | Bounce Audio AUS | Chez Emile FR | Coldcuts UK | Decks DE | Deejay DE | Discogs Worldwide | Distortion NL | Doctor Vinyl BE | Eastern Block Records UK | Fenders DE | Grind Records, JPN | Hardwax DE | HHV DE | Idle Hands Records UK | Inbound Records AUS | Intense Records UK | Jet Set JP | Juno Records UK | Lobster Records UK | Moove Records Shop JPN | Naminohana Records JPN | Play De Record CAN | Redeye UK | Roughtrade UK | Sisterray UK | Syncrophone FR | Technique JP | Triple Vision NL | Underground Gallery JP | Unearthed Sounds UK | …
Buy Digital (releasedate: 15-05-2021)
Juno (one week exclusive; releasedate: 22-01-2021)
…
Stream (releasedate: 15-05-2021)
Catalogue:
Tempo Records Digital Catalogue
(c) + (p) Tempo Records 2021