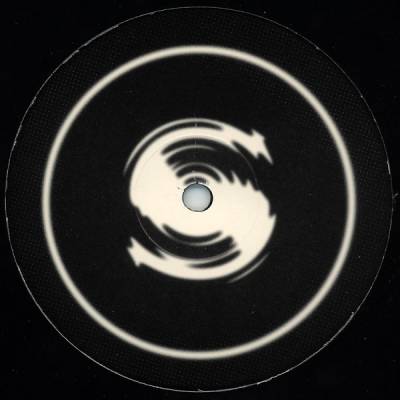 Artist Interview – Source Direct
If you know your history, you will know that DnB has been going strong now for around 20 years.
In the early years, the tools and technology that producers and Dj's take for granted today, such as fast computers, VST's, the internet, CDJ's, affordable/cracked software etc we're simply not available.
If you wanted to make a track 20 years ago you couldn't just download a cracked copy of Cubase and watch a tutorial on Youtube, you actually had to learn how to use proper studio hardware. You had to learn fucking everything, most of the time through hours and hours of painstaking "trial and error" methods.
In most cases, even the fastest PC's we're only able to sequence/playback for short periods, project recalls we're still a new concept, hard drives we're only usually big enough for the operating system so everything had to be stored and saved on floppy disc or DAT.
Then there was the sampling, these days you can raid the internet and fill your hard drive with anything you need in a day, back then, it could take a day just to set up a decent signal path so you we're in a position to record 1 drum break.
Source: https://gothamcityblog.wordpress.com/2014/07/20/artist-interview-source-direct/
The truth is, producing under those circumstances took a level of commitment, skill and dedication that only a handful of today's producers will fully understand.
The artist I'm interviewing today didn't just produce under those circumstances, he built his career and helped lay the foundations of the scene under those circumstances. Ask any DnB producer about this guy and they will tell you straight, he's a certified legend, a pioneer, his music is widely considered to be an integral part of the very fabric of DnB and his output has inspired many of today's great producers.
After a 10 year hiatus, he's back on the scene, armed to the teeth with a load of new material and some big plans for the future. So, without further ado, ladies and gentlemen please be upstanding for one of the true fathers of DnB … Source Direct.
GCB … Firstly, welcome back fella. Secondly, thank you for taking the time to chat to me today. As you can imagine, I have a ton of shit to ask you in this interview, so lets get straight to it.
I'll start with a basic question, where have you been for the last 10 years and what have you been doing during that time ?
SD … I fell in love, as you do, we ran a pub together then bought a house together and then three months before getting married on the island of Capri had to be honest with myself that she wasn't the girl for me and that I had unfinished business to attend to within the creative music world. I worked for Sky for a while then for an AV Company called Blitz getting involved with the production of London Fashion Week and the launch of Grand Theft Auto's "Vice City".
Being told my ex had cancer came as a huge shock to the both of us and as a result of visiting various treatment center's, clinics and enduring numerous stays in hospital fighting the big C, I believe that even though we got the best result possible the aftermath of going through 18 months of hell it was sadly the beginning of the end for us as a couple. It was at this point I realised I had unfinished business to attend to with lots of musical ideas buzzing around in my head.
After that I needed some time on my own to re group with the aim of "getting the band back together" so to speak and return to my first true love, Music. It was nice living solely as a music fan once again enjoying various musical styles and going out to many live performances and club nights.
GCB … What made you decide to come back and why now ?
SD … I was inspired and encouraged to get back into music by my good friend Al Green aka Boddika. We met up at The Zoo (his studio) and after a particularly fun evening listening to beats and reliving some exceptionally fun times it re-sparked my fire, helped me realize just what I had done years ago and the potential of what I could do again now.
Music is what I do best and need it in my life every day. I totally love sharing my excitement and joy of dance music with like-minded music lovers and being able to get back out and about DJ'ing & meeting S.D. fans has also been a strong source of inspiration and fulfilment for me. There's a joint project in motion for the future between S.D. and Nonplus but that's all the information I can give you on this right now…Its "top secret" but sounding great and the finished article will come together all in good time.
GCB … What are your thoughts on the current state of DnB ?
SD … Its great to see Metalheadz supporting the new generation of quality producers whilst retaining its original Modus Operandi of promoting & supporting cutting edge original music. Its easier and cheaper to start making music these days which is good for music but in my opinion it makes it harder to break through and earn a living as an independent artist until you have made a name for yourself to take on the road.
I also still believe that a lot of music created by the "old guard" of artist/DJ/producers is as fresh now as it was back in the 90′s & 00′s. Select tracks from back in the day mix well with tracks created by today's generation of original DnB/Jungle artists/producers. As far as I'm concerned its still all about the rhythm, the funk, the rolling basslines and DJ/dancefloor friendly arrangements….its always gonna be DnB/Jungle in my eyes & ears.
GCB … Can you name 3 DnB producers who inspire you and tell us a bit about why you rate them ?
SD … Goldie, Photek, Boddika (Instra-Mental) & Randall.
Its impossible for me to simply name three artists who inspire me but I feel those I have named are constantly looking to push the boundaries of DnB/Jungle (or techno in Boddika's case!) and re-invent themselves as time moves forward. Always trying to craft the perfect break or sound. DJ'ing with Randall over the past year and getting a call to arms from Goldie for the 20th Metalheadz bash at Fire, London really fired me up (no pun intended!). That level of support and encouragement confirmed I was doing the right thing, a home coming. Randall has always been an inspirational DJ for me. His tune selection and sets of DnB have been legendary over the years and the fact he is still where he is is testament to that. Not to mention there all a good bunch to have a laugh with when your out and about!
GCB … You're working solo now under the SD name, but obviously that hasn't always been the case. I set up #GCB to ask the difficult questions, so with that in mind. What happened with the original SD partnership, why did you guys part ways and will we ever see you work together again in the future ?
SD … They say you should never say never but I will never work with him again. There's no point as his contribution to the music was negligible and simply more of a mate (from school days) who ended up helping to buy a few items for the studio with his family support so it was more of a extra pair of hands to help do the mundane things.
All music creation, programming, mixing, production, engineering and mastering has solely been myself from day one. He used to make a good cup of tea to be fair… lol! S.D. has always been my baby and always will be, it cost me a lot emotionally and financially to keep it as well as blood sweat and tears but S.D. and its trademark are by law & contractually owned and vested solely by me. If you honestly had created and genuinely contributed to the S.D. body of work would you really happily agree to sign over all ownership, publishing, copyright etc. for a little pay-off cash? I know I certainly wouldn't! S.D. is mine and tattooed on the inside of my head for life…lol!
From a very young age I was always into music, my old man took me down to London's Panic Studios at the age of 13/14 with all the cash I had managed to get hold of for a 10 hour night session to attempt to create my first ever couple of tracks. Around the same time I was organising small local raves with my mate Mike. We had invested in a number of lights, a smoke machine, strobes and would hire in the sound rig and pyrotechnics to help make the night go off with a bang…literally! We wanted to get someone else to spin a few tunes together with myself each night and that's where Phil seemed to join the crew.
I knew of him as we went to the same school and began to buy tunes together, that's how we become friends. Those nights are infamous amongst my age group of St. Albaner's. I left school asap as there was nothing there for me and I went to City of Westminster College on a Sound Engineer Course as I was desperate to learn more about music technology. I also worked as a part-time lighting rigger for Metropolites and learned the production techniques from ¼ scale concept design up to full scale rehearsal's and the final live production at Wembley Arena. The company also used to supply lighting for the BBC studios down the road in Elstree so visiting the set of Eastenders, Top of The Pops and Grange Hill was a regular fun and interesting time. I have a great memory of Mike Read (Frank Butcher) walking into the canteen (mocked up as a hospital entrance for use on various shows!) and simply owning the room… cracking jokes with everyone around him and messing with the canteen staff, a great bloke with a wicked sense of humour!
Then through an old school classmate, Georgina Parkes, the sister of Rupert (Photek) Parkes, we met up and a friendship emerged. As either of us had much equipment we used to put our kit together and make tunes over long sleepless periods. The first tunes to be properly finished where put out on Certificate 18 under the alias Sounds Of Life. It was all good fun and we could never have realised where it would take us.
Phil used to come round to my house where all the music got made in my bedroom which was visited weekly by many DJs like LTJ Bukem, Peshay etc. all looking to get their hands on new DAT's to cut Dub's for the weekend (that whole social part of the scene down at Music House has gone). One day I answered the phone and John Peel was at the other end requesting to do a 'Peel Session'. An interview was done which led to us doing two Sounds Of Life 'Peel Sessions'.
Then it all became a serious business when the major players got involved and by this time Phil was up his own arse thinking he'd made the "big time" (have a laugh!) when in fact the "door of opportunity" had only just been knocked on and the hard work was just about to begin as far as I was concerned. He didn't put in the studio time to assist in the process of making the tracks and it was a constant battle with him moaning about the work schedule. Virgin/Astralwerks organised a US Tour with a couple of dozen bookings & "press" interviews over 3 weeks and Phil pulled out just 48hrs before … didn't want to go or be part of SD any more, he was off to do his own thing…
I don't think you could even begin to imagine how I felt, this was my baby and I had built it up with him only to be let down by him. I did the gigs alone and my manager Graham Bell came along with me. It all went really well but on my return I had to go through loads of shit dealing with the split and loosing the Virgin deal because of this. It was a nightmare and it went on for months and months taking its toll on me. This is why I will never work with him again. If he had come along for the ride who knows where it would have taken us but its water under the bridge now, his input has never been missed and many S.D. tracks where created since he was bought out. Only recently have I been playing them out and getting a good reaction to music I made 10 years ago. They will get released all in good time together with the new projects.
GCB … In the late 90′s, you signed a deal with Virgin Records. Can you tell us a bit about how that came about, what it was like signing to a major label and financially speaking, was it worth it ?
SD … The Majors don't want to miss out on any new music that has the potential to blow up and make money. I only wish there was more enforsis on longevity as opposed to "over night" success. It was an opportunity to work together & learn from eachother at the same time as pushing the UK DnB sound worldwide and cementing the foundations of the S.D. name & music through a long term working relationship. It did open doors of opportunity but sadly it also opened my eyes to how majors can be simply driven by the bottom line and not by cutting edge original music.
I was always hoping that Virgin kept the original "Branson" work ethic of creating something new in the world but unfortunately it wasn't to be. It enabled big investment in studio equipment and it was fun owning a new M3 at 20 although looking back with hinsight I wish I had invested in a couple of apartments! There were 2 or 3 looking to sign S.D. at the time but we went with Virgin to form a strong alliance with our friend Photek. As I said this deal had to end when Phil broke contract by leaving but my publishing deal with Universal still runs.
GCB … I don't usually ask production questions, but in this case I feel its relevant. What are you using to produce these days and have your methods changed to embrace the new technology ?
SD … I am forever learning and discovering more ways of doing things and I have loads of old school skills built up over years to call upon. I'm excited by new technology and what it can bring to music creation but I still value traditional methods and the sound of original pre-midi equipment, 60/70s synth's and outboard processing and broadcast mixers etc. The new bit of kit I'm looking forward to arrive in a few weeks time is one of only twenty hand built compressors to celebrate the engineer & company's 20th anniversary. I can't wait to get my hands on it!
GCB … Literally everyone I've spoken to is really excited to hear you have new tracks on the boil. People rate your previous work very highly. Are you feeling the pressure this time round, production wise ?
SD … In a word no, I'm not under contract to produce to time scales so no pressure or stress to stifle creativity. I make music primarily for my enjoyment and to make my hair stand up on end, I know if I feel like this others will too. I'm very thankful to all my fans, some from back in the day and others that are newly discovering my music, there support is truly inspiring and I hope to take them along with me on the next stage of the journey. I've been rebuilding and investing in new equipment for my Top Station studio which continues to grow and give me great enjoyment.
GCB … Name your top 3 SD tracks and give us a bit of info on why these tracks stand out for you personally ?
SD …
The Crane – Source Direct Recordings
This is one of the first tracks that really crafted the true SD epic & visual metaphorical sound in its own right whilst pushing the creative boundaries of the UK DnB/Jungle/breakbeat scene. One strong personal memory of mine was being out with Kemistry, Storm & Nicky at the Kentish Town Forum for one of Goldie's first big-stage live shows of Timeless.
After he'd performed his live set Doc Scott opened up the nights DJ line up and started his set with The Crane. I was on the side of the dancefloor and witnessed the place erupt! The track got three rewinds and as I received a sharp pinch from a smiling Kemistry, Storm and co I felt the hairs on the back of my neck standing up (divine intervention some might say!) which totally blew my mind and led to me leaving shortly after to continue working on a half finished track back at Top Station.
Call & Response – Science/Virgin Records
The strongest of the three Science/Virgin singles for me. It has a strong SD identity within its sound for the time era and is simple in its arrangement but has its own meticulous complex breakbeat patterns entwined with powerful horn stabs and a (very time consuming to create just right!) powerful mesmerising filtering acid hook loop. It has a quicker tempo and is longer in time but draws upon a similar pool of sounds and influence from US hip-hop. The main solid breakbeat rhythm, rolling bassline and simply structured arrangement sound great with an MC spitting lyrics over the bare drum & bass sections.
When a FAX slowly printed off at Top Station headed with New Line Cinema, New York requesting the possible inclusion of Call & Response both on and in the film Blade's soundtrack preceded by an international ad campaign for the film using the track it was simply amazing to think a track of mine could now be enshrined forever on celluloid for the world to hear…a dream could possibly come true. I've had other tracks used in game, TV & short film OST's but nothing could ever create that astonishment of receiving "that" FAX!
"Yo Bitch…" / Pimp Star – Demonic
Al s enthusiasm and support was like a breath of fresh air after all the bullshit I'd gone through winding up the partnership. The track was made in a short space of time with a number of us in the studio jumping around as if it had just been dropped in a club. Phat gut wrenching sub's rolling under a thundering Amen with "calling of the wild" type bongos together with its hip-hop stripped down DnB sound made this track the dancefloor smash that it is. Throwing in the random scratching of the vocal "Yo Bitch!" gave it the recognisable big dancefloor drop and provided many a DJ with the perfect rewind moment.
Good fun memories of making these two tracks and even more fun to listen & dance to. Pimp Star follows the same style but with more of a rolling rhythmic sound. It pushes further into the old music/film soundtrack influences especially with its break down to half tempo and street corner conversation visual ambience. You can really hear the appreciation of the 70′s sound of funk and Blaxploitation movie soundtracks within this track.
GCB … Since you've been back, you must have been inundated with offers from labels. With that in mind, can you tell us which labels you're planning on releasing with in the future and tell us about why you've chosen to work with them ?
SD … I hope to continue working with the Metalheadz label, spending time with Goldie is a true inspiration and has always challenged my creativity with his music (thanks for the dinner a few weeks ago Mr G and family… it was great to catch up!).The NonPlus label and Boddika, we are good friends and on the same wavelength. We are looking at various collaborations and remixes but also looking to experiment with new sounds & styles to see what comes out, watch this space… I also want to put stuff out on my own Source Direct Recordings label with a new team of people around me and finally a S.D. website due to go live in the not too distant future.
GCB … A lot can change in 10 years. The business side of DnB is a very different place to what it was a decade ago. Do you think things have changed for the better or worse ?
SD … Tell me about it!!! Its more about performing/DJ'ing, connecting with the crowd which I love to do. That immediate feedback and electricity between you and the crowd is so inspiring and at times overwhelming, I simply love it.
Years ago I was mainly studio based and relied heavily on DJs to play & promote my music so I never got that interaction with the fans apart from on the tours abroad. Even though I had started out as a bedroom DJ I wanted to indulge myself in the creative process to make the tunes the way I would of liked them from a DJ's point of view (ie. Giving the DJ a nice intro to mix and using the 8/16/32 bar arrangement to make drum fills and parts that a DJ would enjoy cutting in and out of the mix). The positive points of this was that I would regularly be out and about raving and flinging myself around to my own tracks and taking note of the overall mix, track arrangements and the straight up enjoyment of hearing your own music on a fat sound system dancing around with hundreds of other people.
Pushing myself out into the DJ circuit over the past year or so has been a building process as I respect the picking order of your peers and those who've gone before you and paved the way for the scene as a whole. The likes of Grooverider, Fabio, Doc Scott, Kemistry & Storm (RIP Kemi!), LTJ Bukem, Randall, Peshay etc where all playing tracks I had either made or was inspired by during the early years of DnB/Jungle.
Weekly nights attending Speed at the Mars Bar was going for a couple of years before Metalheadz began their infamous weekly nights at The Bluenote. AWOL at Paradise is another night where Randall would play some mighty sets! These would feed my creativity and aspiration to be on the DJ circuit myself and every time I finish a set it leaves me wanting to give more.
The overall change in society (not just how we purchase or listen to music) brings about its own pros and cons. With a 24/7 border-less Internet shop you don't have to press up 1000s of records and invest and risk loads of money before releasing tracks to your fans. Buying the physical record to own, touch, listen to and look at with its artwork and all that you get from collecting and supporting artists you admire is something I don't think will ever totally disappear but its more for the dedicated record collecting fan these days. I want to manufacture vinyl & CD's for those of us that like to have the physical form but also embrace the internet and all that it can do for you as an artist.
GCB … How would you describe your new sound ?
SD … The new sound – An ever evolving adventurous matured Source Direct sound. I am always told my tracks have "something" which identifies it as a Source Direct sound and this is what will continue whatever I put out, its my sound. I try to create and seek out new sounds and production techniques within the UK cutting edge dance music.
The S.D. sound design, textures and soundscapes are ideal for use within the small & big screen productions, gaming soundtracks as well as advertising campaigns. I'm always trying to create perfection within the creative process and its that which keeps me pushing & searching for new styles, techniques and thrilling arrangements while at the same time retaining the foundations for the type of music I happen to be making at the time.
GCB … In addition to you being back in the studio, you've also made a welcome return to the DJ circuit recently. What has been your favourite event that you've performed at since you've been back at it ?
SD … Metalheadz 20th Birthday Party at Fire, London. Even though I feel my set wasn't 100% on point due to the excitement and nerves of such an epic event! DBS at club Unit, Tokyo (Japan) with Lee Bannon of Ninja Tunes and DJ Miyu. All the Sub Dub nights I play at are great events especially the NYE 2013-14 in Leeds which had a great crowd who were all loving the DnB both old & new. The Blackest Ever Black nights at Corsica Studios and Rupture again at Corsica Studios, London. To be honest though as long as theres a good sound system and a crowd up for a fun night of raving who are into the beats I play … I'm a happy man!
GCB … Name 3 DnB producers you would like to collab with in the future and tell us why ?
SD …
Digital – we go back a long way and also share the same birthday so its a plan we've had in mind for years to get some beats made together. Its only a matter of logistics and both having the time free to spend in the studio.
Photek – long time no see as he's been living in the States but we made a lot of beats together years ago at the start of my music making life so it would be interesting to hear what music we could create together now.
Goldie – he is the Godfather of fusing technology and original music in my eyes, baring in mind what little capabilities where available to you with the equipment years ago. Since his first release he's inspired me again and again… its an honour to be working & DJ'ing with him again within the Metalheadz stable.
GCB … How does it actually feel to be back after all this time ?
SD … Brilliant – I feel at home again, its where I belong, excited about it all, putting together new studio as machines are still very much my best friends apart from my new Boarder Terrier puppy, Poppy. I've received overwhelming support and kind words from all my piers and those around me who know what I've been through and am still battling.
I very much love travelling to DJ/perform in different countries. Meeting new people and submersing myself in other cultures has always been something I really enjoy doing and feel privileged to be in the position to do so. Getting inspiration from the new generation of DnB producers, supporters & industry personnel together with their kind words is something I simply cant live without!
GCB … The overall sound and dynamic range of DnB has changed a lot in the last decade. Do you think your new material has evolved in line with these changes ?
SD … The new S.D. material & production will do the talking… new technology has been embraced but now I'm older and wiser to pick and choose the sounds and styles of production to create something fresh. I'll always be chasing perfection whilst creating something new and keeping the S.D. flavour. Recent new tracks have been received well, smashed it, and will be released in various forms in the future.
GCB … Tell us 3 things you'll be doing differently this time round ?
SD … No more partnerships – I will always own and perform as S.D. alone. I will take the S.D. sound on the road more with a possible live set/show in mind for the future. And one thing that will definitely not be happening is handing over the money side of the business to a slippery accountant, you can't rely on anyone but family to work in your best interest.
GCB … Over the years, your music has been featured in films, on TV and even used in computer games. Can you tell us a bit about your experiences with these parts of the industry ?
SD … The inclusion of Call & Response on the first Blade film could and should have been made more of. If I had had my manager on board at a slightly earlier time it would have been handled better and opened more doors for future soundtrack/sync work. At that time when I was around 20years old so much started to happen and I had to rely on other people to sort certain things out, if only I had known then what I know now, that's why its so important to have the right team of people around you.
GCB … Name your top 3 DnB tracks of all time and tell us why you rate them ?
SD …
Terminator – Goldie.
This was ground breaking DnB/dance music using new technology to great effect, creating new sounds and rhythms unachievable beforehand along with using the famous Terminator film vocal sample to create a strong visual essence to the track. This was a track I used to mix everyday many years ago and was moving towards a sound I had always had in my mind. A truly inspiring track and well ahead of its time…still sounds fresh today!
UFO – Photek.
Strong use of technology in the track production with intricate programming and patterns. A great overall mix to the sound and another strong concept driven track…breaking down barriers with this one!
Here Come The Drums – Doc Scott.
The perfect answer to US Hip-Hop with classic breaks & samples arranged in the true DnB template. Great to mix as a DJ, a track to loose yourself on the dancefloor and one hell of a track to listen to when your driving…pure drum n bass! ( I've been a Public Enemy fan from the day they dropped their first tracks so when Scotty made this it was naturally a gem in my record box).
GCB … Finally, what are your plans for 2014 and where do you see yourself in 2015 ?
SD … Rebuild, relaunch and continue to pursue the S.D. musical adventure as I'm ready to go where ever it takes me. I hope to continue to DJ as much as possible around the UK and worldwide including plans for a US tour in 2015.
Rekindle old musical friendships whilst making new ones and continue to work on some great sounding projects with Boddika and Nonplus. Most importantly is to spend time in my Top Station studio with the exciting new tools I've been collecting over the past 18 months or so to create new musical magic.
Also starting work with a new member of the team "Dan Da Webman" to work on a website and launch it together with the S.D. label and various forms of new distribution. Loads more of the same and mark 20 years of Source Direct in some fun way provided I keep healthy and inspired. Keep upto date with bookings and the behind the scenes happenings by following me on twitter @Source_Direct. For Source Direct booking information please contact Bassic on +44 (0) 7 939 273 830.
GCB … Thanks again for taking the time to chat to me today fella. Personally, I'm chuffed to bits that you're back in business and I'm looking forward to hearing the new material soon. I wish you all the best for the future 😉
Until next time … Peace.