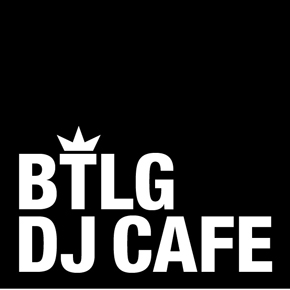 Lenzman is one of holland's current rising dnb stars, he just finished a superb (understatement) remix of Total Science's track; Soul Patrol ft MC Conrad (of LTJ Bukem's Goodlooking fame). But wait there is more….his Fade Away ft Jo-S is Lenzman's debut release for Doc Scott's 31 Records wich hits the streets while we speak. And he has just signed a track for Goldie's Metalheadz label coming up in the next few months! So show your appreciation by attending his dj set tonight. Expect some top notch timeless Liquid music from currently one of the busiest dutch producer in the dutch dnb scene and hopefully with a long musical repertoire on various other labels to come in the near future…!
VRS Live aka Junglefever & Rob Raider will perform a live set and will mix one of their upcoming tracks on the US label: Toxemia Records in their dnb/ Jungle blender!
Ruwedata makes his debut on Tempo, after a tip from CO2RO (also from the Lowriders collective) Thijs was happy to come and perform a deep infused dubstep set.
Ldopa (real name Pieter Kolijn), named himself after a medicin wich helps fighting the Parkinson desease. Expect some uplifting sick Liquid beats and watch his mixing skills from this versatile amsterdam dj.
Sektor is the man behind all the Spektrum XL editions in Haarlem, also voted for best dj at the annual dutch dnb awards, expect some fresh Liquid tunage!
Mike Engine is probably one of hollands multi talented artist, designs all the sleeve graphics for numerous labels such as (Teebee's Subtitles label) and is the headhoncho for his own Engine Music label that brought tracks from Teebee, Break and himself, hopefully many new ones will follow soon. Expect some deep tech rollers from the man from Amsterdam.
DJ Silvahfonk doesn't need any introduction, dnb dj for more then a decade, resident for ICHIone & the Cheeky Monday's events, runs a bi-weekly radioshow on Jungletrain and produces dnb together with Mindmapper..this dj is on a roll! Expect some quality mixworks with versatile dnb/ jungle beats!
Fusion & Noble will host this event & bring you razor sharp beats.