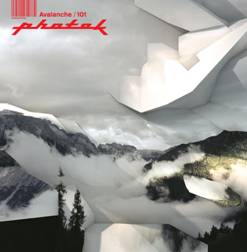 The Return Of Photek
Regarded by many as the finest electronic producer of his generation, the mysterious LA-based Photek enjoyed considerable success throughout the 90's and into the new millennium with his own mutant breed of jungle and drum'n'bass. After a four-year hiatus from releasing music (and just over ten years since his last LP 'Solaris'), the legendary Photek is back with a new sound and brand new 4-track EP – an occasion definitely worth the wait.
As Photek explaines:
"It seems like things have come full circle since the warehouse days of 88 where it was less about genres and more about what feels right. The more that artists abandon the tempo restrictions that come with genre, the more exiting music will become. It's part of a good DJ to figure out how to piece it all together – so I'll leave it up to them to figure that part out!" explains Photek, "Since my last release I've been constantly working on new material, but it never seemed like the right moment to unleash it until now. The early feedback and support has been incredible – I can't wait to get out there and drop the next chapter. Inspiration definitely comes in waves. Expect a tsunami in 2011."
Two new tracks featured on the 'Avalanche ep' releases on 28-02-2011 and of the highest order that will undoubtedly excite both his original loyal followers and gain him a whole new generation of fans. We'll let the music do the talking.
Forthcoming in 2011:
A. This City (Check soundclip on Photek.fm)
B. Slowburn (Check soundclip on Photek.fm)