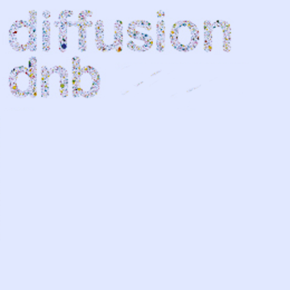 Diffusion | Bootlegdjcafe
Another very special line-up!
Line-up
20:00 – 21:30 Diffusion Residents
21.30 – 22.30 Scarr
22:30 – 00:30 Marinoz b2b RegZ
00.30 – 06.00 Diffusion Residents
Artist Info
Scarr
Scarr was first taught how to mix back in the late 80's by his older cousin who played Disco and Soul. In 1993 he bought his own decks and started collecting House records. His initial enthusiasm for mixing slowly ebbed away as Scarr became frustrated with the limitations of House music. This changed when he heard the 1995 LTJ Bukem mix: "Fantazia Takes You Into The Jungle". Scarr became hooked on Drum & Bass and again began feverishly collecting records. After gaining some experience playing at his friends' parties, he soon started promoting his own "Urban Jungle" nights in 2000 at De Hoeve in his hometown Hoofddorp.
Not long after that, Scarr was asked to join Blazin' Beats and became a resident DJ. Between 2001 and 2005 Blazin Beats promoted nights in De Hoeve (Hoofddorp) and P60 (Amstelveen), as well as the Artquake festival in Hoofddorp.
During his time with Blazin' Beats Scarr increased his profile and was invited to play at major Drum & Bass nights across The Netherlands, as well as festivals such as Artquake and Mysteryland.
Recently, Scarr has joined forces with Lenzman & Dan Stezo to form Asylum. Sharing the same passion for the soulful side of Drum & Bass, the Asylum artists go out of their way to provide a musical shelter in a scene dominated by dark and relentless Drum & Bass. Today Scarr joined forces with Lenzman & MC Dan Stezo to form the Fever crew, expect some uplifting musical DnB by this quality dj!
Check Fever Website + Fever Myspace
Marinoz b2b RegZ
Two of Hollands West Coast finest dnb soldiers (since 1994) will represent at Diffusion for the first time. Marinoz will play his funky liquid tracks, while Regzz will bring his intelligent tracks tnight. More info on Marinoz check Marinoz Myspace and check Regz Myspace