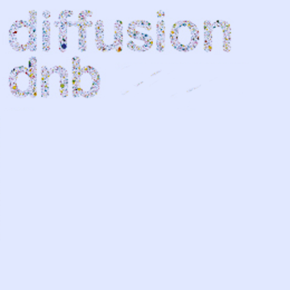 Diffusion | Bootlegdjcafe
This month a very special Spring DnB line-up!
Line-up
20:00 – 21.00 Diffusion Residents
21.00 – 22.00 CO2RO (Lowriders | Vuig | Nocturnal State)
22.00 – 23.00 Etnik b2b Fuzz (Bassline | DC004 Crew, Leuven, BE)
23.00 – 00.00 Pamb & Harsh (Major League | Elementz)
00.00 – 06.00 Diffusion Residents
Artist Info
CO2RO
Co2RO equals Greasy grimey poonk-rawk electroniek & akoustiek weirdness from above and beyond since 1984.
He has been an active member of the Dutch Scene since the late eighties and has travelled through the musical styles from genre to genre following the beats that have interested him over the years. Co2RO plays a genre-free mix of beats and beyond; acid for the head and free bass for the stomach.
Apart from many years behind the wheels of steel, he is a builder and spirtual father of all-terrain-objects, alchemistic projections and theatrical environments. According to Co2RO he will play a soft mix of braindance-artcore DnB/Jungle, the leftfields of the spectrum. Interesting to say the least..Show your appreciation and give this Lowriders-dj a warm welcome!
For more info on CO2RO click CO2RO Myspace + Lowriders Collective Myspace
Etnik b2b Fuzz
Etnik hosts the concrete jungle radioshow on radio Scorpio together with The Nitrous each tuesday from 22 till 01h on 106FM – Leuven, organises the monthly Bassline parties and still promotes his own party concept: Excess.
What to expect from Etnik today…
Etnik's style changed a lot in these last two years, playing soulfull funky liquid drum 'n' bass with a deep edge. He always keeps his trackselection happy and sunny cause his main goal is to put a smile on one's face. Blended with the occasional harder tune, his set surely will make you dance..Etnik Myspace
Playlist:
01. Matrix & Futurebound | Strength To Strength | Viper
02. Craggz & Parallel Forces | Love insane | Valve
03. Dj Roots | Sorisso De Flor | Innerground
04. Sonic | Dreamscape | Bingo
05. Autumn | It's Always About The Girl (Lomax rmx) | Celsius
06. Hold Tight | Old times | Industry
07. Mutt | Advance Money | Breakbeat Science
08. Electrosoul System | No One Knows | Subtitles
09. CLS | With No Light To Guide My Way | Critical
11. Bachelors of Science & Redeyes | Hold On | Horizons Music
12. Klute | Never Never |Commercial Suicide
13. Break | No Pression | Commercial Suicide
14. Icicle | So Close | Med School
15. Break | Come And Get It | Soul:R
16. Commix | Electric | Metalheadz
17. Commix | Satelite Type 2 | Metalheadz
18. SKC | Offguard | Commercial Suicide
19. Mathematics & FX909 | How I Love You | Fokuz
20. Soulproof | Whisper In My Ear | Fokuz
21. Mindscape | Like A Rag | Fokuz
Fuzz:
a 19 year old Radioshow + Promoter and of course Drum and Bass addict wich recently started dj-ing and who loves to party and meet new peeps. The styles go from Liquid, to more party oriented songs, to deepness and to close the set down some heavyness.
Today he's part of the DC004-crew (one of Leuven's main Dj-crews along with some of Leuven' finest dj's). Also he co-host the Concrete Jungle show @ Radio Scorpio 106 FM, Leuven's main radiostation! Together with Etnik, Surak and Shoves he organises the massive Excess parties!!
Check Fuzz MIX Here!
Playlist!
Etnik and Fuzz Top10:
01. Spectrasoul | Adoration | Nu Directions
02. Icicle | Lost Hours | Critical
03. Danny Byrd | Shock Out | Hospital
04. Mistabishi | No Matter What | Hospital
05. Cyantific | Disconnected | Hospital
06. Zero Tolerance & Survival | Back East | Revolution Rec.
07. Will Miles | Turn This Way | Creative Source
08. Ltj Bukem | Switch | Good Looking
09. Breakage | Hindsight | Bassbin
10. D Bridge | Freedom Club | Exit

Harsh & Pamb
Both well known names within the Rotterdam and dutch DnB scene. Harsh & Pamb are known for their consistent dancefloor anthem rollers and huge supporters for DnB in Holland with their organisations Elementz & Major Leaque to push DnB to the next level.