Etch | Predator Trax | Tempo Records | TempOzone0.5 | ID_TempOzone0.5 | Download
In stock
TempOzone 2nd release is again by Brighton based producer Etch; who dives deep into the underworld of sub-aquatic Bass science with these five rugged 'n raw tracks. Etch is the most inventive break-experimentalist in operation right now. Cutting breaks is still his modus operandi.
All tracks mastered by Stuart Hawkes of Metropolis Mastering, London.
Tracklisting:
A1. Underpass Rouge (05:49)
A2. Predator Trax (07:12)
AA1. Paranorm (05:26)
AA2. C-50 (07:21)
AA3. Zap Me To The Moon (04:51)
Listen & Buy @ Bandcamp:

*Releasedate: 31-10-2022
*Releasedates may change at any given moment (vinyl releases are currently being delayed due to huge delay at all the pressingplants).
How does Downloading work?
Click Buy > Go To Checkout > Pay > Payment Received = E-mail with Download link to WAV's will be send on releasedate.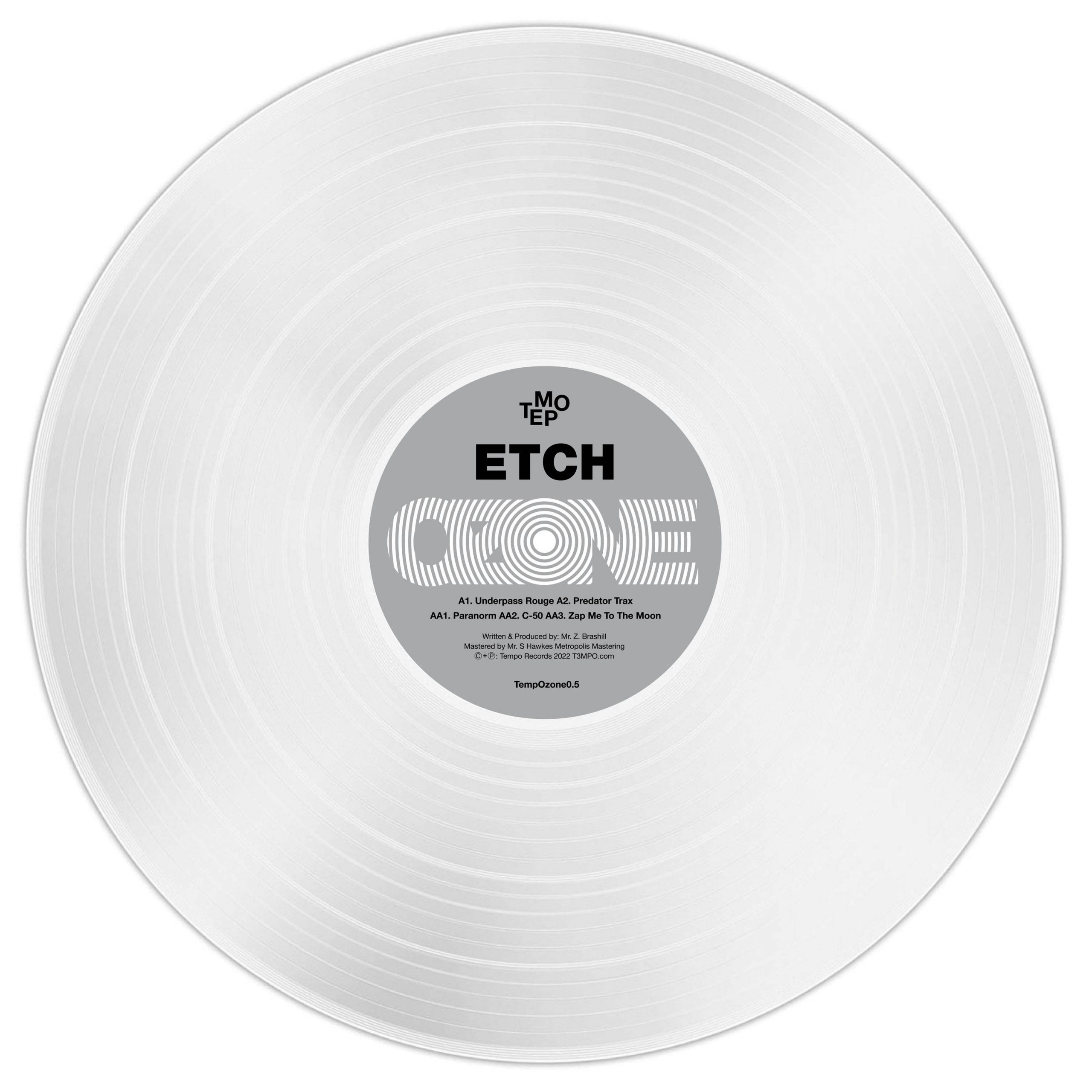 C+P Tempo records 2022.
Additional information
| | |
| --- | --- |
| Label | |
| Format | |
| Genre | |
| Artist | |
Need Help? Contact Us Leave Feedback
Categories: Breakbeats, Downloads, Drum & Bass, Electronic, Jungle, Pre Order, Recommended
Tags: Collectors Item, Drum & Bass, Etch, Predator Trax, Tempo Records, TempOzone