DJ Trace | Twister | Tempo Records | SPEED01 | Download
25 in stock
Add to Wishlist

Tempo Records present SPEED, a new Tempo Records sublabel & project released on a limited edition 180gramm collectors picture disc vinyl with original & legendary producers who shaped the Drum and Bass scene. First on SPEED is the legendary 'Techstep' originator DJ Trace aka Duncan Hutchison. Trace first got introduced to the rave scene in 1989 at London's Heaven nightclub. A session with Aston Harvey (Freestylers) at a Soho studio lead to Trace's first release, 'Inception', an EP on Orbital Records and launching Trace onto the DJ circuit. It wasn't long before Trace began his Kool FM show alongside MC Ryme Tyme. Fast forward to 1995 and living between Philadelphia and London Trace remixed T Power's 'Horny Mutant Jazz' (S.O.U.R.), now more commonly known as 'The Mutant Remix'. This classic underground D&B 'cult' track went onto inspire a plethora of other producers, and was hailed by many as the dawn of 'Techstep'. On this picture disc you'll find two harsh, deep 'Techstep' tracks, 'Twister' on the A side & 'Apocalypse' on the AA side with that distinct Trace spirit which still lives on today.
All tracks mastered by Stuart Hawkes of Metropolis Mastering London.
PLEASE NOTE, THIS IS A PRE-ORDER!
Releasedate: 23-03-2020
How does Downloading work?
Click Buy > Go To Checkout > Pay > Payment Received = E-mail with Download link to MP3's send a.s.a.p.
*Please note that (pre-order) release dates and stock are liable to change at any time, we will send the download link as soon as it's released.
(Contact us for WAV)
Tracklisting:
A. Twister
AA. Apocalypse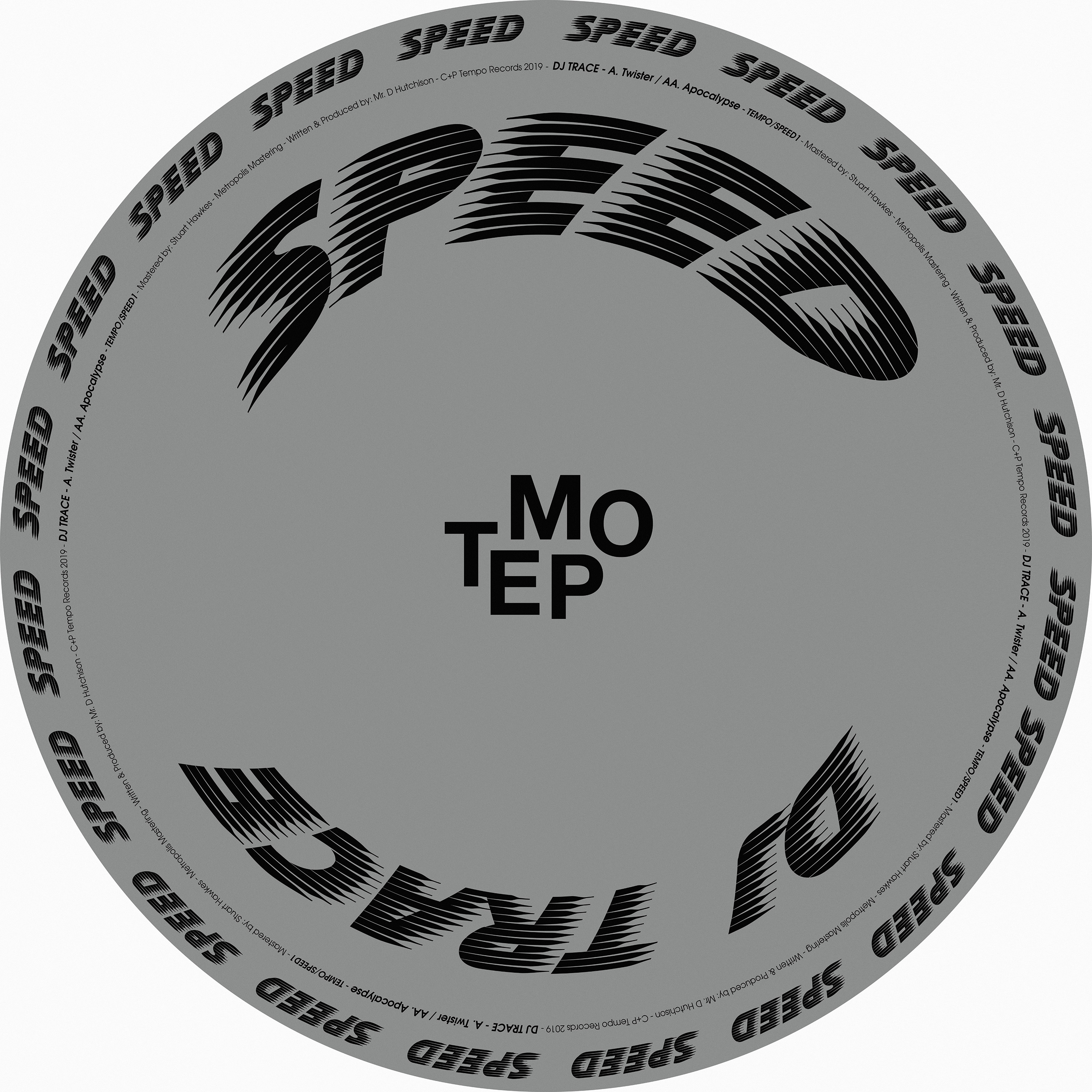 Additional information
| | |
| --- | --- |
| Label | |
| Format | |
| Genre | |
| Artist | |
Need Help? Contact Us Leave Feedback
Categories: Downloads, New Releases, Pre Order, Recommended, Drum & Bass
Tags: Apocalypse, Collectors Item, Digital Download, DJ Trace, Drum & Bass, Jungle, Tempo Records, Twister