DJ Trace | Twister | Tempo Records | Speed01 | Download
In stock
Tempo Records present SPEED, a new Tempo Records sublabel & project released on a limited handnumbered edition 180gram collectors picture disc vinyl with original & legendary producers who helped shaping the Drum & Bass scene. First on SPEED is the legendary 'Techstep' originator DJ Trace aka Duncan Hutchison. DJ Trace remixed T Power's 'Horny Mutant Jazz' (S.O.U.R.) in 1995, now more commonly known as 'The Mutant Remix'. This classic underground D&B 'cult' track went onto inspire a plethora of other producers, and was hailed by many as the dawn of 'Techstep'.
On this release you'll find two harsh, deep 'Techstep' tracks, 'Twister' on the A side & 'Apocalypse' on the AA side with that distinct Trace spirit which still lives on today.
All tracks mastered by Stuart Hawkes of Metropolis Mastering London.
How does Downloading work?
Click Buy > Go To Checkout > Pay > Payment Received = E-mail with Download link to WAV's send after official releasedate.
*Please note that (pre-order) release dates are liable to change at any time, we will send the download link as soon as it's released to your given e-mail address!
Tracklisting:
A. Twister

AA. Apocalypse

Listen & Share: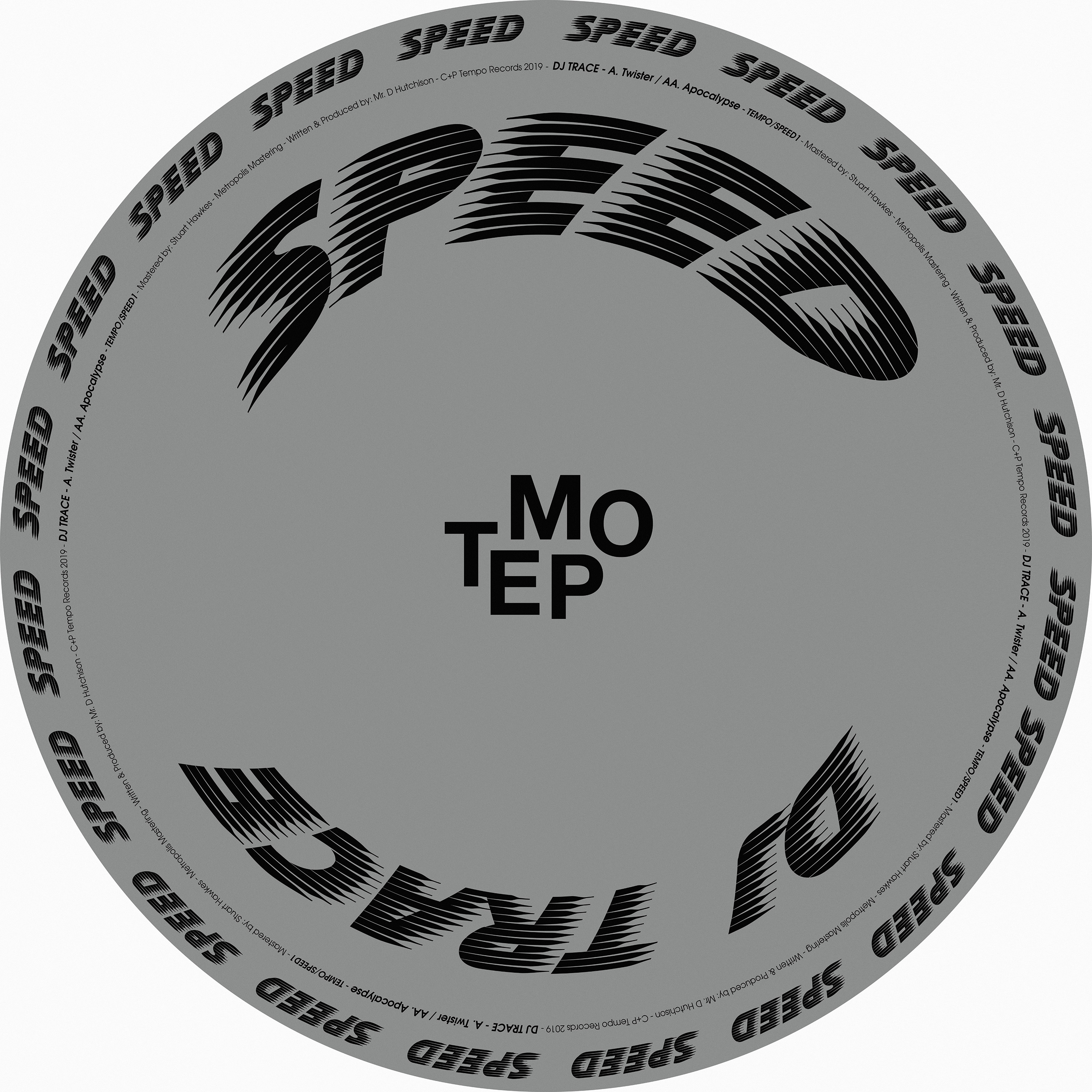 Additional information
| | |
| --- | --- |
| Label | |
| Format | |
| Genre | |
| Artist | |
Need Help? Contact Us Leave Feedback
Categories: Downloads, Drum & Bass, New Releases, Recommended
Tags: Apocalypse, Collectors Item, Digital Download, DJ Trace, Drum & Bass, Jungle, Tempo Records, Twister